Nightcrawler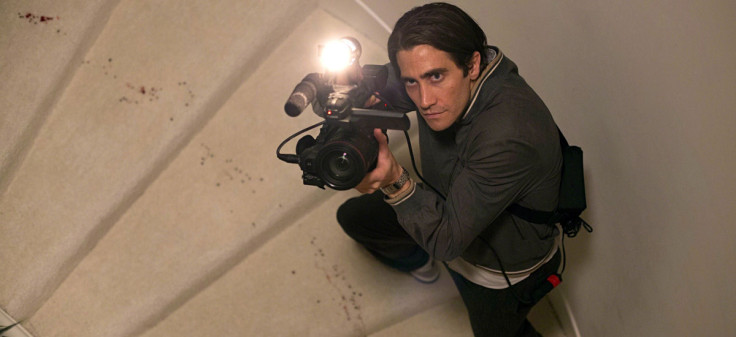 Oscar-nominated Nightcrawler sees Jake Gyllenhaal in his darkest role yet as he portrays ambitious but unhinged Louis Bloom who convinces himself (and a reluctant studio head) that he would be a fantastic crime video journalist and will stop at nothing to make his career aspirations come true.
So driven by his passion to make himself successful, and unrelenting persistence with his attempts to prove himself as a respected film-maker, it is not long before he's given a chance at his local news station.
But when his beginner's luck begins to waver and he realises that shocking crimes only happen once in a blue moon, Bloom suddenly finds himself crossing over the line of morality, as he goes from simply being an observer to creating the violence that he is filming, in order to give himself more exclusive stories.
Predominantly a writer, this neo-noir movie marks Dan Gilroy's directorial debut and it is a stylistically intoxicating one at that. It has not got the most complex storyline but his dedication to exploring the characters and what is going on in their minds is evident.
While a little uncomfortable to watch, particularly as Bloom is a despicably dislikeable character for a lead, you can feel the tension building from start to finish as it reaches a particularly bloody crescendo that will leave you mouth undoubtedly gaping open.
Watch this if you enjoyed: Zodiac, Gone Girl, Foxcatcher, Donnie Darko, Drive, Birdman, Whiplash, Enemy, Mulholland Drive.
Available on Netflix US.

Fresh Meat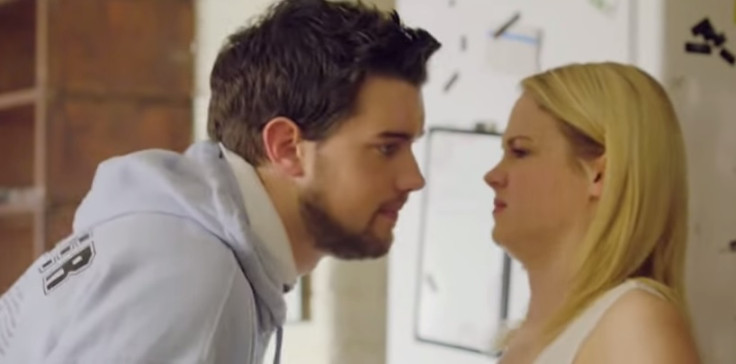 Chances are, the majority of people are going to enjoy this easy-to-watch comedy show but those who have been or are currently at university will definitely find it funniest, simply due to the fact they will be able to relate to every single, awkward scenario the show depicts.
The series revolves around five freshers – Vod, Josie, Kingsley (The Inbetweeners' Joe Thomas), Oregon, JP (Jack Whitehall) – as they move into their first student house with grumpy, non-fresher Howard. All of them turning into unlikely friends, what with JP being the signature "posh toff" of the group, Vod, the one who dresses like a faux goth and presents herself with a punky, streetwise attitude and Howard, the stereotypical, antisocial awkward one. But the exaggerations work.
The show makes a laugh about every situation someone who has lived with such a random group of people would have almost definitely experienced. From falling for your roommate and coping with your noisy neighbour, to accepting the fact that privacy is a mere thing of the past while you endlessly juggle the dually important responsibilities of getting your work done and not getting too drunk at the house party two doors down. It covers everything and its realness is what makes it so funny.
Watch this if you enjoyed: Friday Night Dinner, The Inbetweeners, Peep Show, Gavin And Stacey, Misfits, Him & Her.
Available on Netflix UK.
The Following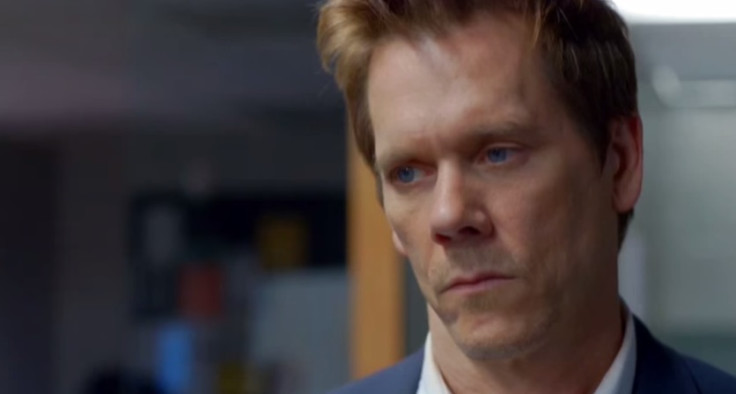 If you are a fan of exciting, murder dramas, check out The Following. Kevin Bacon stars as former agent Ryan Hardy, who put away rival Joe Carroll for twisted murders he was convicted of a few years back, a venture that saw Hardy seriously injured, hence his early retirement from the field. But years later, Carroll has escaped from prison and the FBI calls Hardy back to the force to catch his enemy.
Unlike many murder mysteries, The Following is not so much a "whodunnit" programme, as you are aware of the serial killer from the very first episode. It is much more of a power play between good guy Hardy and wonderfully hammed-up bad guy Carroll, which makes for a brilliantly unpredictable show as each one tries to get one up on the other.
Be warned, despite its cheesy thriller feel luring you into a false sense of security, occasionally the show goes a little overboard with the gore. So if you are squeamish or easily shocked, it may be a little too much for you. But luckily these harsh scenes are always short-lived and while frequented throughout, they do not dwell on it anywhere near enough to make it unwatchable.
It is evident from the get-go that it is not trying to take itself too seriously and it is not trying to be as cool or as dark as True Detective or as intelligent as Bones or Dexter. But it will certainly grab and keep your attention.
Watch this if you enjoyed: Stalker, Bones, The Americans, Bates Motel, The Blacklist, 666 Park Avenue, Hannibal, Homeland, The Killing.
Available on Netflix US.
Capote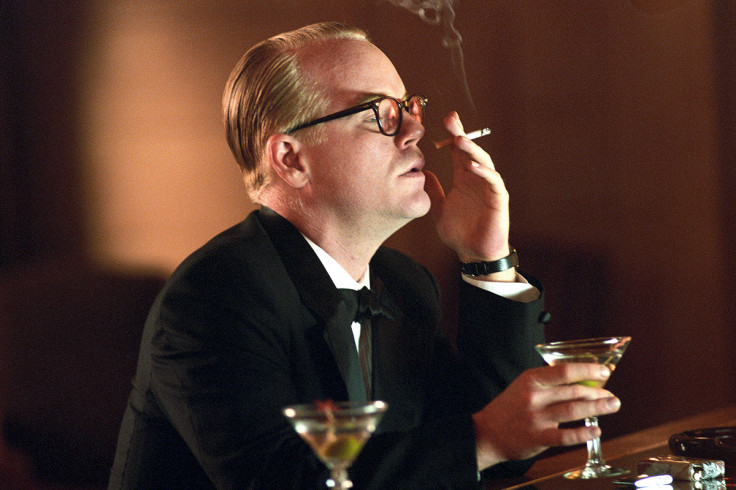 The late Philip Seymour Hoffman portrays author Truman Capote as he attempts to write a novel about the murder of a family in Kansas in 1951. As he begins to pen In Cold Blood and commits himself to researching the case, Capote starts to form a relationship with one of the killers, who is currently on death row.
This leaves Capote with a sense of emotional turmoil as he begins to feel compassion for the convicted Perry Smith, but understands the only way he is going to reach some level of closure with his book is if the young man eventually gets executed.
Hoffman won the best actor Academy Award for his performance in this movie and it earned four further nominations, including a best supporting actress nod for co-star Catherine Keener and best director for Bennett Miller. The film was also nominated for best adapted screenplay and was in the running for best picture.
Watch this if you enjoyed: Moneyball, Foxcatcher, Kinsey, Doubt, The Talented Mr Ripley, 12 Years A Slave, A Single Man, The Master.
Available on Netflix UK.
Monsters, Inc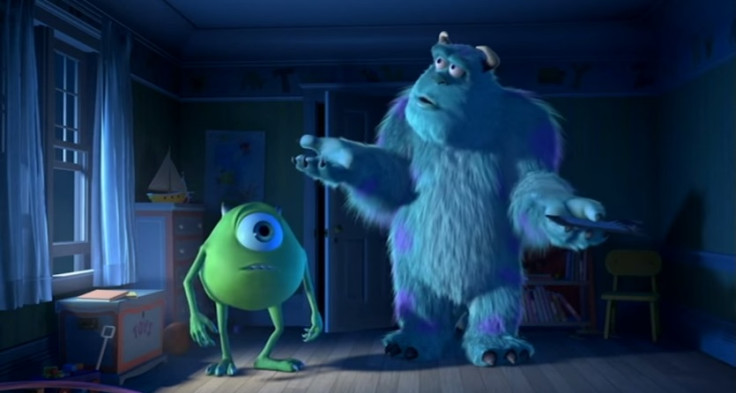 Undoubtedly one of their best outings, Monsters, Inc combines Disney Pixar's perfect recipe of cutesy laughs, stunning animation, the occasional sad moment to create a brilliant film. And it even gives you a lesson about friendship, standing up for yourself and the idea of acceptance a long the way.
In case you are not an animation fan, the story centres on best friends and colleagues Mike (Billy Crystal) and Sulley (John Goodman) in their work lives at their city's power plant, Monsters Inc.
The company's tag line, "we scare because we care", is indicative of where the monsters of Monstropolis get their power from – children's screams, which the workers obtain by sneaking into unsuspecting human children's rooms at night and scaring them senseless.
Convinced one of their scaring rivals, the lizard-like villain Randall (Steve Buscemi) is sneaking into the office after hours to boost his screams quota, the duo follow him one night to discover their suspicions were correct.
Spooked after he thinks someone's watching, Randall accidentally lets a child through the portal they use to get into the real world, and Mike and Sulley soon find themselves taking care of her while they try to figure out how to get her home before she is discovered and "exterminated".
Watch this if you enjoyed: Finding Nemo, Toy Story, Up, The Incredibles, A Bug's Life, Despicable Me, Shrek, Cars.
Available on Netflix UK.