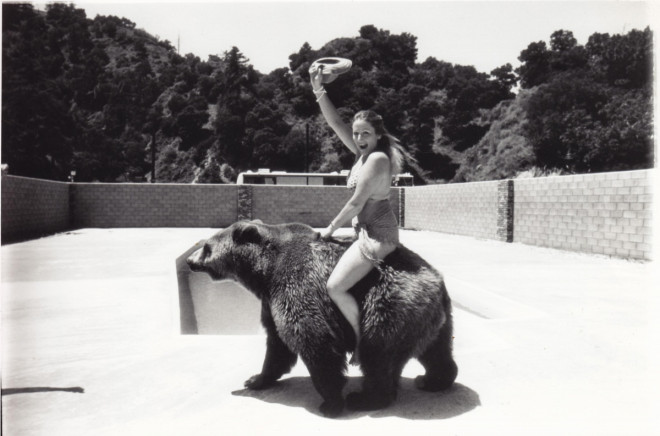 Hercules wasn't your average bear. Most grizzly bears would tear you apart on sight, but Hercules was different - he thought he was human.
Bought from a Scottish zoo in 1976 for £50, Hercules was raised by Andy and Maggie Robin and over the next 25 years became world famous for – among other things - biting Richard Madeley on This Morning.
"Where most people have children, or a dog, we had a big bear," Maggie says in a documentary airing on Channel 5 tonight (3 April) about the trio.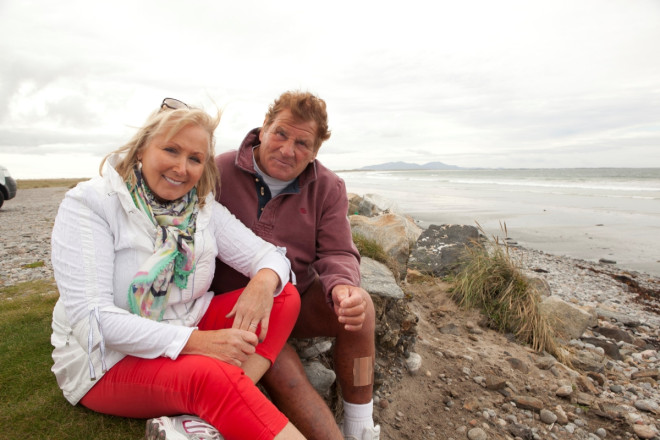 "People couldn't believe we lived with him, with no muzzles or chains or wire fence," added her husband, who later recalls one training session when Hercules pinned him to the ground. "He stood back and looked at me as if to say, 'I'm your friend, I'm not going to bite you'."
Initially Hercules' role in the family was to be trained to "spar" with Andy - a wrestling world champion – around the UK and later on ITV's World of Sport.
He would go on to appear on television programmes, in adverts and even on film. You might remember his appearance opposite Roger Moore in Octopussy. He even caddied for comedian Bob Hope at Scotland's Gleneagles golf course and appeared on the front cover of Time magazine.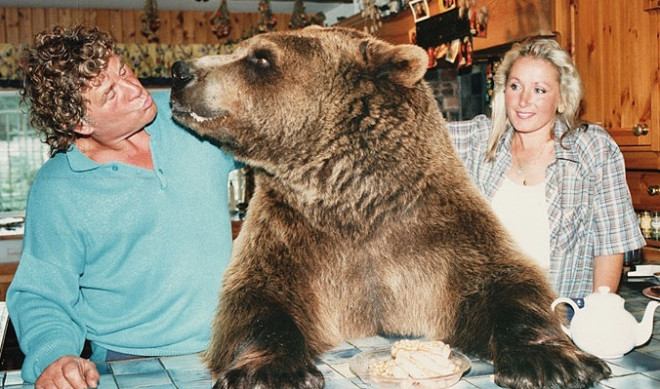 "For 25 years I lived with a bear," says Maggie. "That teddy bear we all had as a child became my everyday reality. As a farmer's daughter and show jumper I never imagined that I would one day marry a champion wrestler Andy Robin and be mother to my very own real live bear."
"His name was Hercules... he was handsome and gentle and made me laugh. He never let me down, not once. With him I shared a charmed life full of adventure love and laughter that still to this day makes me smile."
Telling their story, Hercules The Human Bear airs Thursday 3 April at 9pm.