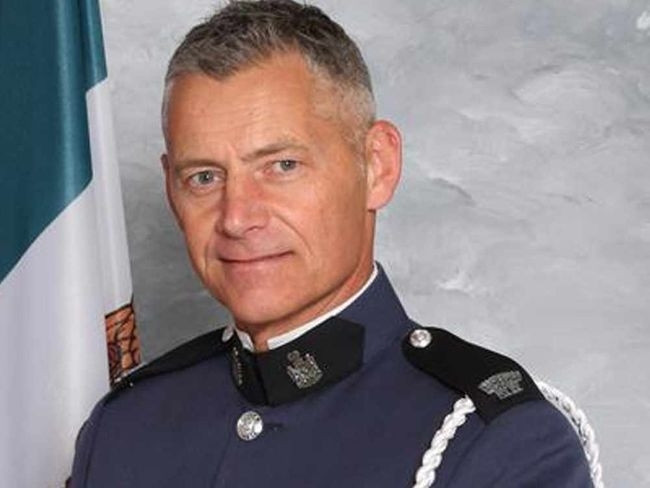 A British police officer serving in Canada has been hailed "a hero" after he was shot and killed during a shootout in British Columbia.
John Davidson, 53, was slain while trying to arrest a suspected car thief who opened fire on officers responding to a call at a car park outside a shopping centre in Abbotsford.
The 53-year-old career constable was killed on Monday (6 November) during the exchange of gunfire between the officers and the assailant.
Oscar Ferdinand Arfmann, 65, was charged from his hospital bed with the policeman's murder the following day.
The Alberta man remains in hospital from wounds sustained during the gun battle, although the authorities will not disclose the exact nature of his injuries.
The Abbotsford police force said "our community lost a hero" following the death of Davidson, who also worked in the department's youth and traffic units.
The Brit had won praise for his work in cutting teenage deaths on the roads in the region, through an awareness campaign around the dangers of ecstasy as well as his efforts to catch drunk drivers.
Mayor Henry Braun told the Toronto Star: "There's going to be some schools, some kids, when they find out who this is who are going to be grieving as well. So we need to surround our kids as well because they'll have a tough time grappling with this, because he was greatly, greatly loved in our schools."
Davidson, a married father of three, emigrated to Canada in 2006 following a 24-year police career around Newcastle and North Shields, after joining Northumbria Police service in 1993.
Abbotsford police chief Bob Rich said that Davidson, a fit man who recently completed fundraising bike ride, came to Canada because, "he wanted an outdoors life, he wanted to try something new".
The police chief added: "We ask our police officers when someone is putting people's lives in danger, when there is an active shooter, we no longer wait for cover, we no longer set up teams, the first person in, goes.
"John Davidson was the first person in and away he went and he died protecting you and me."