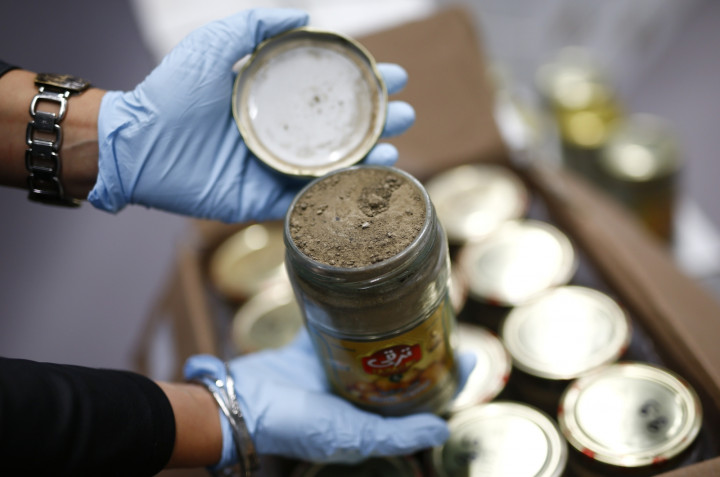 German police have seized heroin worth some €50m (£39m) in a record bust in the northwestern city of Essen.
Germany's Federal Criminal Police Office said they found 330kg (730 lbs) of the opioid drug hidden among pickled cucumbers and garlic in a truck.
It was the biggest haul of heroin ever confiscated by police in Germany, topping the total amount of the drug seized in the country in 2013 - about 270 kilograms.
According to local media, the stash could have provided 1.3 million doses, with an estimated street value of €50m.
Two brothers aged 30 and 35, and a Dutch national living in Belgium have been arrested in relation to the case.
Broadcaster Deutsche Welle reported the brothers were members of a Syrian-Iraqi gang that detectives believe was responsible for the smuggling attempt.
Although the truck came from Iran, authorities have not confirmed if the heroin originated from the Middle Eastern country.
Iran shares a long border with the world's largest producer of opium poppies, Afghanistan, and has experienced high rates of heroin addiction amid its population in recent years.