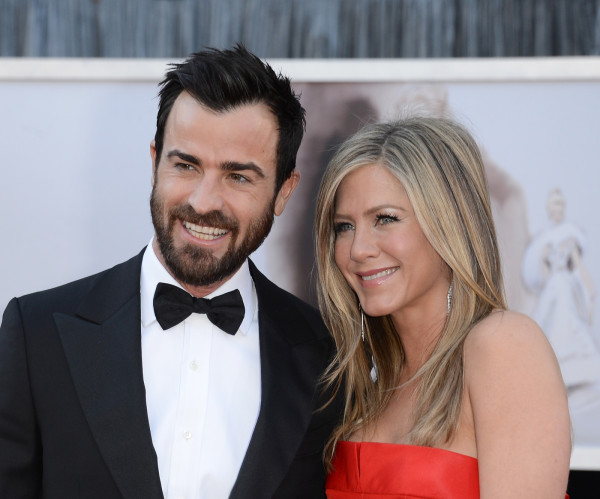 The world is anxiously awaiting the first picture of Jennifer Aniston in her wedding dress but it may have actually been unveiled four months before she married actor Justin Theroux. Footage from a reality show filmed earlier in 2015 appears to reveal not only which gown Aniston had chosen but also the designer.
An episode of the TLC network's reality series Say Yes To The Dress was broadcast in April 2015 and shows one bride-to-be choosing her dream wedding dress. One stylist at the prestigious Kleinfeld Bridal store in New York pointed out that the gown she selected was also chosen by Aniston to wear for own nuptials.
The stylist said of the dress, which was designed by Mark Zunino: "I know the dress really well. I actually picked this for Jen Aniston to wear on her wedding day. In my head this is Jennifer Aniston's dress." Reports suggest that perhaps the stylist was referring to a magazine article she contributed to by selecting a dress which she could imagine the actress wearing.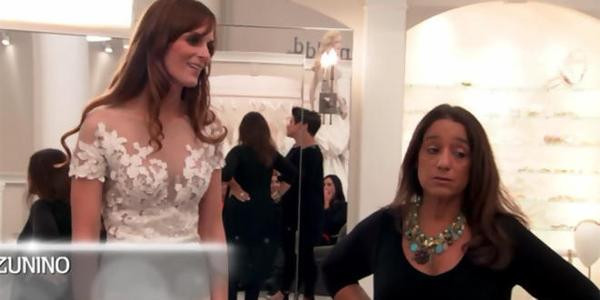 The Mark Zunino fashion house avoided confirming whether it had dressed the Hollywood star on her wedding day, saying in a statement released to the Mail Online: "We can neither confirm nor deny that we designed the gown for Jennifer Aniston's special day. We can confirm that we did do sketches of wedding dress options for her."
However, Zunino coyly fuelled the speculation by tweeting: "Jennifer Aniston: did she or didn't she? We won't tell...yet!" The elegant design, which retails for $8,400, boasts cap sleeves and a mesh panel across the chest with a lace embroidery flowing down the bodice, finished with a short train.
The revelation comes just days after a Facebook photo of a blonde woman, reported to be Aniston, wearing a backless wedding dress was confirmed as a fake. The 46-year-old actress and Theroux, 44, tied the knot at their Bel Air mansion after a three-year engagement. The couple managed to keep their nuptials under wraps by telling their close friends and family that they were attending a party for Theroux's birthday.
Watch the clip from Say Yes To The Dress: