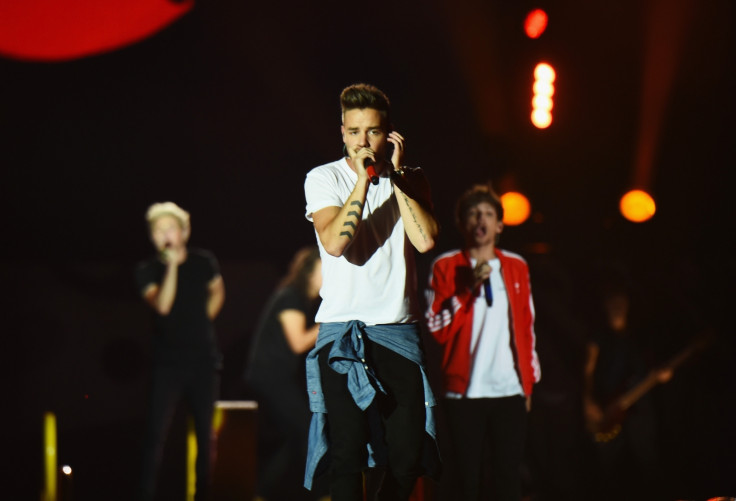 One Direction singer Liam Payne has denied he is homophobic after offending some members of the audience at the boy band's latest concert. After receiving backlash from some fans, the Drag Me Down singer took to Twitter to shut down the "ridiculous" claims.
The British boy band were performing at the Ohio Stadium in Columbus on 18 August when Payne, 22, introduced one of their love songs by telling the audience: "This is my favourite song off the last album, and it is about trying to find that number one woman of your life, which none of you can relate to, 'cause most of you are girls. Except for the boys in here, you know what I'm talking about."
His comments did not go down too well and the What Makes You Beautiful singer was forced to address the controversy on Twitter, writing in a series of tweets: "Lol think some people take things to literal these days not gunna comment on it anymore you guys know what I meant it was meant in general [sic].
"I am in no way shape or form homophobic that's a ridicules thing to say and I'm not here to offend people so take it as you will. So annoying trying your hardest to make people happy in a show and you think about all the notes u tried to hit higher or a little sweeter [sic]."
Later offering an apology, Payne continued: "And all some people want to concentrate on was a throw away statement about a song that I love. Lol this is so insane the more I read I'm like wtf have u ever said something in the wrong way I'm sure every person here has lol. I'm sorry to those I offended really I am but there's no need for some of the things I'm being called." Many fans of the singer have rushed to defend him using the Twitter hashtag #WeLoveYouLiam, which has trended for several hours.
The scandal comes just days after One Direction scooped an impressive eight surfboards at the Teen Choice Awards 2015, including Choice song for Steal My Girl, Choice love song for Night Changes and Choice summer tour for OTRA. The band's current tour will resume in Toronto, Canada on 20 August before wrapping up in the UK on 31 October.
Watch Liam Payne introduce the song on stage in Columbus: