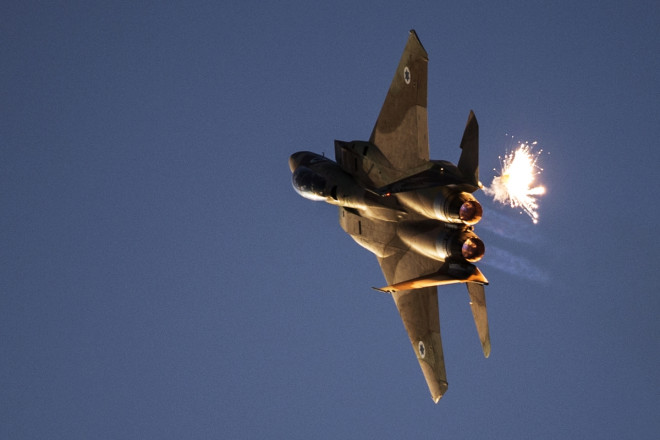 Lebanon Shiite movement Hezbollah has vowed revenge against Israel after it attacked a convoy carrying missiles from Syria into Lebanon saying that it will choose the "time and place".
Israeli jets targeted a site belonging to Hezbollah on Monday night, an anonymous Israeli official told Time magazine.
Earlier, Israeli officials refused to comment on the airstrikes report.
Prime minister Benjamin Netanyahu commented: "I am not speaking about claims that have been made about what we did or didn't do. Our policy is clear - we do what we have to in order to secure Israel."
Hezbollah denied there were casualties in the strike, dismissing reports that say four were killed in the attack.
Lebanon's Daily Star said the attack was aimed at two trucks, one transferring missiles and the other carrying a missile launcher. The convoy was heading to Hezbollah's missile warehouses in Lebanon.
The Janta area, where the attack took place, is known to house a Hezbollah training centre for militants.
Hezbollah has come to the aid of Syrian president Bashar al-Assad, a member of the Alawite sect, an offshoot of Shiite Islam.