Hideo Kojima teases Death Stranding: Kojima Productions' first PS4 game, with Norman Reedus
Hideo Kojima took to the stage at Sony's E3 2016 press conference to reveal a teaser trailer for his first new game since departing Konami and leaving behind the Metal Gear Solid franchise. Called Death Stranding, the game is coming to PS4.
The dramatic trailer revealed a man and a young infant - most likely his own child on a deserted beach. He stands up to face four distant figures in the sky, before the game's title appears, and its credits - including Mark Cerny as a Technical Producer.
The trailer's song is I'll Keep Coming by Low Roar.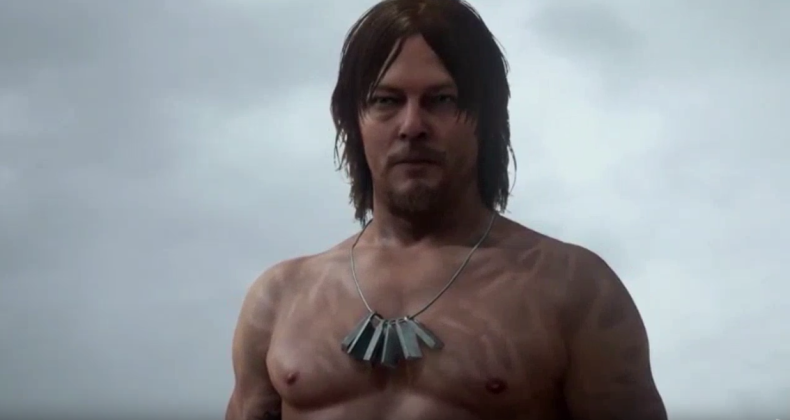 Hideo Kojima unceremoniously left Konami, the company where he made his name as the creator of Metal Gear, following the launch of Metal Gear Solid 5 in late 2015. While the official story isn't yet known, a number of reports leading up to Kojima's departure indicated a widening rift.
Kojima set Kojima Productions up as an independent studio in December, announcing a partnership with Sony not long after that will see Death Stranding launch as a console exclusive on PS4 and also be released on PC.
At the time a Kojima Productions statement said: "Lead by award-winning game designer, Hideo Kojima, the studio will begin focusing its efforts in developing products that push the boundaries in innovation and ignite consumer interest worldwide."
For the latest E3 2016 news head to IBTimes UK's hub page