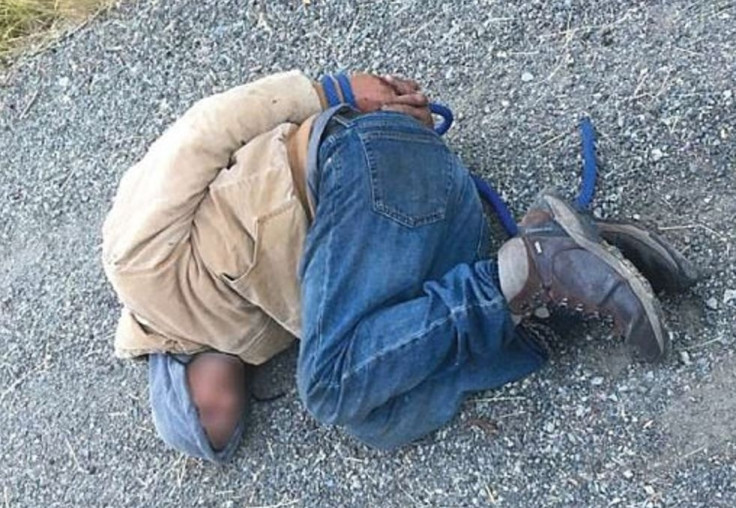 A burglar apparently high on mind-altering substances was caught and hog-tied by a 69-year-old homeowner in Washington, after the intruder was found calmly eating a bowl of cereal at the kitchen table.
Police said the victim found the man had helped himself to breakfast after strolling into his Glenoma home at about 5.15am on Monday (17 July).
The suspected thief jumped up and ran from the house when he was rumbled by the homeowner, who grabbed a rifle and chased after him.
As a neighbour called 911, the victim found the suspect about 500 feet from his residence and ordered him to the ground at gunpoint.
When police arrived to the scene, they found the alleged burglar hog-tied on a road and took him into custody.
Pictures released by the Lewis County Sheriff's Office show the intruder lying on the ground with his knees by his chest and his arms tied behind his back.
He also appeared to be under the influence of a mind-altering substance, deputies said.
The suspect allegedly told officers he had just tried a "new drug" in the woods, Komo News reported. He also said he had been in Florida only a few hours earlier.
Deputies placed the man under arrest and booked him into the Lewis County Jail for investigation of burglarising one bowl of cereal.
The incident happened in the 100 block of Glenoma Road, Lewis County Sheriff's Office said.