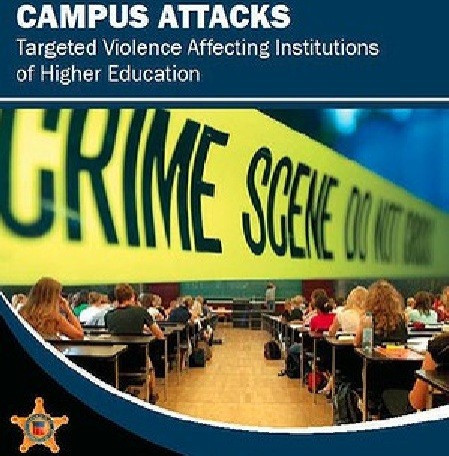 Schools in the US are being issued with "survival manuals" on how to act in emergencies, giving instructions on when to hide or run, how to deal with an "active shooter situation", and how best to inform parents of bad news.
Vice President Joe Biden said the handbooks had been written for schools, colleges and places of worship and represent "best practice" in the event of attacks such as the mass shooting last December at Sandy Hook elementary school in Newton, Connecticut.
The guides, published by the White House, were written after consultation with more than 100 federal agencies and state and local institutions, and give detailed instructions on dealing with an "active shooter situation."
"There are three basic options: run, hide or fight," the guide says. "If it is safe to do so, the first course of action that should be taken is to run out of the building and far away until you are in a safe location.
"If running is not a safe option, hide in as safe a place as possible. Students and staff should be trained to hide in a location where the walls might be thicker and have fewer windows."
The guide goes on to advise staff to barricade doors with heavy furniture, cover all windows, turn off lights, silence electronic devices and remain silent.
Biden said a host of measures had been taken following President Obama's promise in January to act on gun violence.
He said $US20 million (£13 million) had been spent on stepping up background checks and bringing in federal gun databases. Biden said "several million names" had been added to federal records.
Privacy laws that impede states from passing on information to federal agencies are being re-examined, Biden said, calling on Congress to act on extending background checks to all commercial gun purchases.
The Senate defeated similar legislation in April but its Democratic leader, Harry Reid, is expected to press ahead with the bill if he believes he can secure the 60 votes needed for Senate approval.
Biden said the Sandy Hook shootings had brought about a "fundamental change in the political calculus", and warned: "You will pay a political price for not being engaged in gun safety."