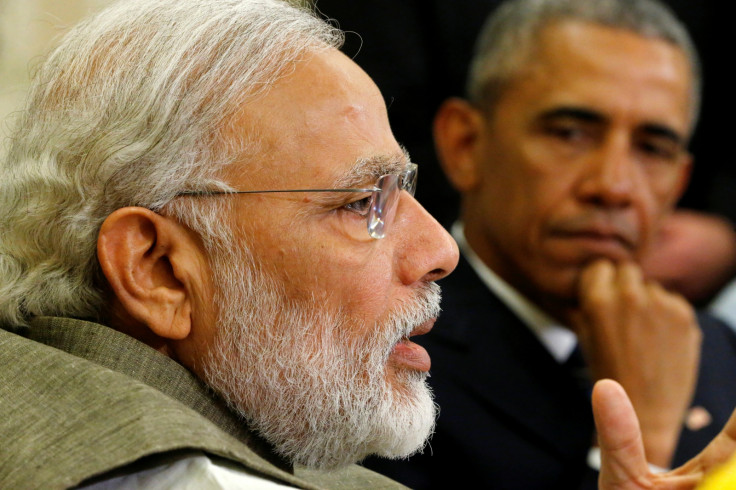 The old adage "a picture is worth a thousand words" is indeed true and the effervescent Indian Twittersphere was abuzz when Prime Minister Narendra Modi was pictured in a candid image walking behind US President Barack Obama at the G20 summit.
Unsurprisingly, Twitter users were fixated on Modi's expressions, which showed the Indian leader point a finger at a gloomy-looking Obama while following him. The two leaders, often seen cordial in their past encounters, began to walk when the unmistakable moment was captured by an Associated Press cameraperson.
During the two-day summit held in the eastern Chinese city of Hangzhou on 4 and 5 September, the two leaders were seen exchanging several pull-aside talks. Besides that, Obama and Modi also managed to hold bilateral talks on the sidelines of the conference. This is likely to be their last such discussions as leaders as Obama's term as US president comes to end in the coming months.
In his opening remarks, Modi hailed Obama's leadership calling it a pivotal period for the global economy. The Indian premier said Obama propelled global partnerships in the past seven years.
In return, Obama praised Modi on initiating a "bold policy" move through a major tax overhaul in India. The US leader said the introduction of goods and services tax (GST) reforms – which facilitate a single trade market system across the vast country – is a bold policy during a "difficult" global economic scenario.
Despite the serious negotiations on geopolitical affairs and economic matters, the hilarious image took the spotlight on social media. Below are some tweets users posted along with the image: