Leonardo DiCaprio and Hilary Duff are the latest celebrities rumoured to be users of Tinder. In 2014, the team behind the dating app said it was going to introduce the verification feature that sites such as Instagram and Twitter already use to make it known when a celebrity is in fact who they say they are.
DiCaprio and Duff are not the only celebrities that are supposedly up for finding a companion (or two) online, though. Over the past year, many well-known names have been linked with the site and IBTimes UK has rounded up a few of them.
Lindsay Lohan
Lohan tweeted way back in 2013, that she found her younger brother Michael's profile on the application which would indicate that The Parent Trap actress has got an account of her own in which she does her snooping.
You are unable to look through other people's accounts unless you have one yourself, so chances are Lohan does indeed have one, even if it just to spy on her siblings!
Eric Stonestreet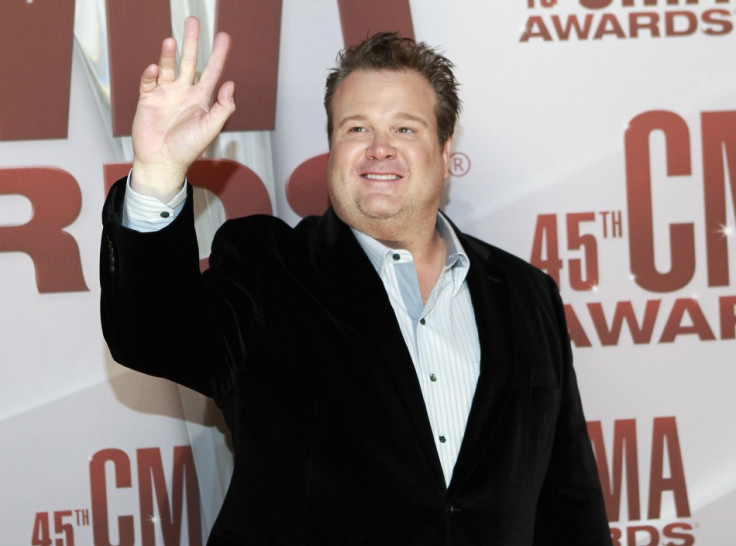 Eric Stonestreet admitted he uses the app on an interview with Howard Stern in 2014, confessing that he even changes his account depending on what city he is in. He went on to divulge the fact that he was talking to a female on there the night prior to his guest appearance.
When host Stern asked whether anything came of this exchange of flirtatious messages, a joking Stonestreet answered: "No, because I was coming here early in the morning and we started texting at 10 o'clock last night and at 11 o'clock she reveals that she was down and I'm like: 'I gotta go to bed! And I'm telling Howard that he cost me some p***y last night!'"
Ben Flajnik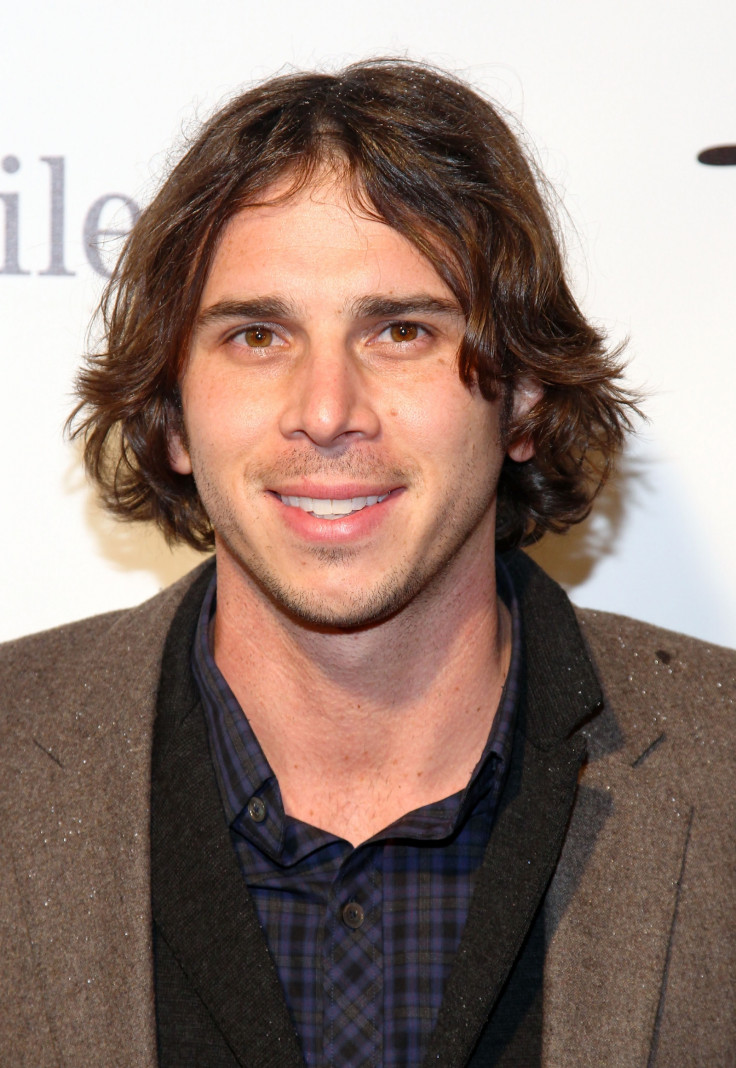 Former star of The Bachelor, Ben Flajnik was revealed to a part of Tinder after his relationship with fiancée Courtney Robertson ended, when a fan screenshotted his account's homepage and asked him about it over Twitter. Not fazed by being spotted as a user of the app, Flajnik wrote back to the admirer simply saying: "Tinder is hilarious," almost confirming that it was his profile that the eagle-eyed fan found.
Nana Meriwether
Former Miss USA, Nana Meriweather has never hidden the fact that she uses dating websites and applications to score herself a date.
The beauty queen revealed to New York magazine The Cut in late 2013 that she was told by a friend that she should join the application, and it turns out she heeded her advice. "It's funny — the guys I've said yes to have all been like: 'Are you real?' I'm like: 'Yeah, of course.' Even pageant-title-holders get lonely."
Britney Spears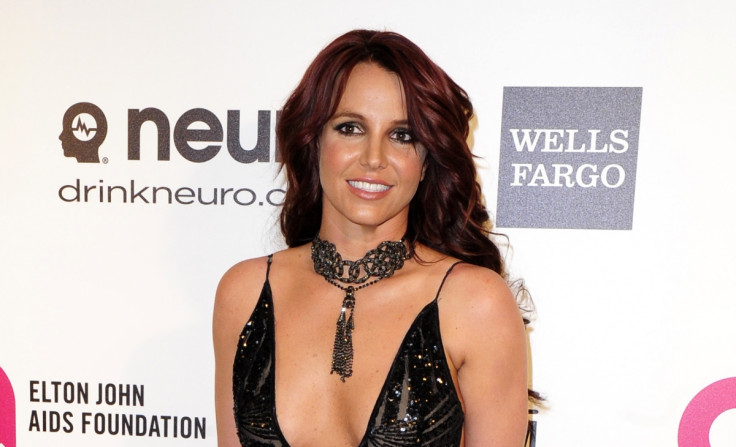 Late in 2014, during an interview on The Tonight Show, host Jimmy Fallon created a Tinder account for singer Britney Spears. After her then-recent split from David Lucado allegedly due to his dalliances with other women, Fallon tried to get Spears on board with the idea of finding someone new and set up a profile for her.
Fallon announced during the broadcast: "I want to stress, Britney had nothing to do with this. This was our idea. But she has the password now and it is her profile. She can do whatever she wants with it.... If you guys are on Tinder and want to date Britney Spears, just look for her profile and swipe right. That means good."
Whether Spears deleted the account straight after the show remains a mystery but she was undoubtedly a member of the Tinder universe for at least 20 minutes back throughout the show!
Lily Allen
The Smile singer confessed through Twitter that she had created herself a Tinder account when she excitedly wrote that she just discovered it and then made reference to the fact that it was going to take over her life from that moment onwards.
Allen is currently married to painter-and-decorator, Sam Cooper but the pair's relationship has been rumoured to have had its problems over the past year.
Katy Perry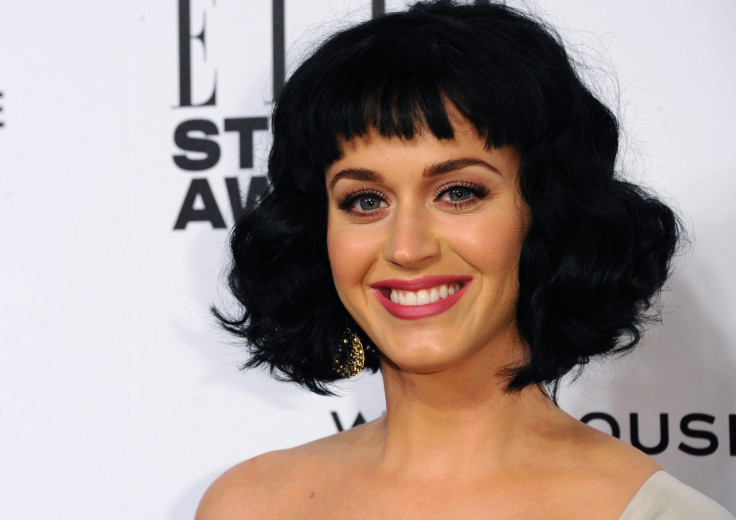 When asked whether she was still single in an interview on Power 105.1 radio, Katy Perry jokingly replied that she was: "Really deep on Tinder so [didn't] have a whole lot of time." She later revealed that she loves swiping her way through many people's profiles on the app.
Mindy Kaling and Chris Messina
OK, so it wasn't actually them but as a way of promoting Kaling's show The Mindy Project, the actress and her co-star made fake profiles for their on-screen roles, Mindy Lahiri and Danny Castellano, on Tinder.
The accounts included jokey descriptions of each actor's character such as "Tiny doctor in big city looking for love, friendship, or a donut so good, it's spiritual."
Other names that are reported to have profiles on Tinder include Ed Sheeran, Made in Chelsea stars Francis Boulle, Jamie Laing and Louise Thompson, The Ordinary Boys' singer Preston and Celebrity Big Brother's Calum Best.