Hilary St John Bower 'drugged and dismembered' by girlfriend and accomplices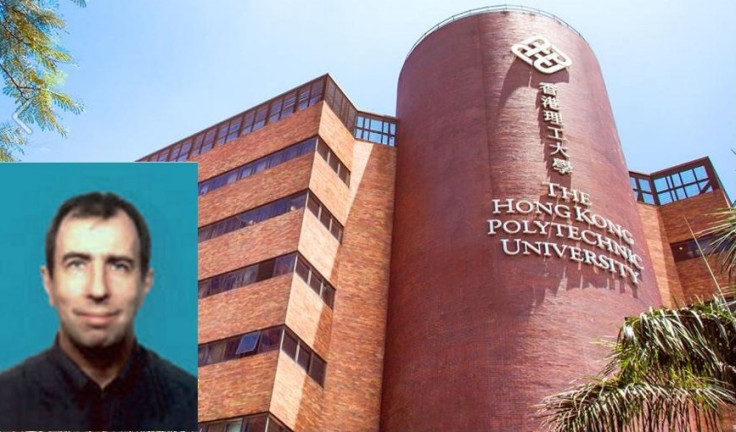 One of the lovers of a British university lecturer found dead in China last month allegedly conspired with two younger men to lure him into her flat and murder him, Chinese police said. The trio reportedly drugged Hilary St John Bower before killing him, cutting up his body and driving hundreds of miles to bury it.
"Bower was murdered because he was too mean," the Sing Tao Daily newspaper reported. "He refused to marry a woman and would not pay her enough when she asked for compensation for her lost youth."
The female suspect, named as Xu in an official Chinese police statement, turned herself in at a police station in the Shenzhen province, Hong Kong media reported. The 38-year-old apparently confessed to the murder which led to the discovery of his body in a clandestine grave near Xianning, in the suspect's home province of Hubei.
A man of many women
Xu's alleged co-conspirators, Sun, 28, and Liu, 23, were identified in media reports as her nephew and boyfriend. IBTimes UK could not independently verify those claims.
Bower, a language instructor at the Hong Kong Polytechnic University disappeared on 22 March. His disappearance sparked a 22-day search by family members and friends until his body was found.
Police in Hong Kong have said Bower was murdered on the day of his disappearance, but gave no details on how he was killed. But it has emerged that he had a number of romantic interests, including Xu, with whom he is said to have been seeing for 17 years, and another woman called Shi Xiumei, who he had a son with and lived with. Shi reported Bower missing.
Bill for 'lost youth'
Xu had reportedly helped Bower invest in a flat in the Shekou district of Shenzhen at a time when prices were cheap. The flat had multiplied in value tenfold to around HK$9m (£810,000, $1.16m).
Bower planned to sell it, tax-free, on his retirement later this year. The Sing Tao Daily reported that Bower had backed out on a promise to marry Xu and she demanded "compensation for her lost youth", for him to offer around HK$110,000 (£10,000).
Hong Kong's popular Apple Daily reported on 15 April Xu "tricked Bower into drinking a cup of coffee laced with sleeping pills" and murdered him.
© Copyright IBTimes 2023. All rights reserved.