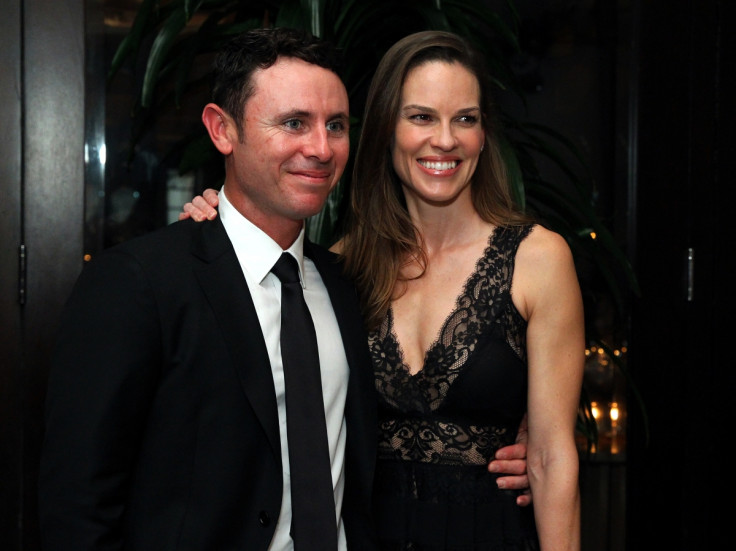 Hilary Swank has said "yes" to boyfriend Ruben Torres. The Million Dollar Baby actress and the former tennis pro were trekking when he proposed to her with a diamond and emerald engagement ring.
The 41-year-old Oscar winner announced her engagement with a photo post on Instagram on 22 March. "Went on a hike and this happened! I am so happy to announce the engagement to my dear Ruben," she captioned the image. The photo showed off a vintage-styled ring, which features a large emerald set in a halo of diamonds.
The PS I Love You actress and the former tennis player-turned-financial adviser started dating in July 2015 and made their first official appearance together on the red carpet for DuJour Magazine's annual kick-off party for Art Basel in Miami.
Swank was previously married to actor Chad Lowe, who she met while filming Quiet Days in Hollywood. The couple tied the knot in September 1997 and were married for ten years. They divorced in November 2007.
The actress, who won critical acclaim for her role in Boys Don't Cry, was last seen in the film You're Not You, in which she plays a classical pianist suffering from amyotrophic lateral sclerosis (ALS) – a specific disorder that involves the death of neurons. She is also working on the animated movie Spark, which is currently in the filming stage.
Torres, originally from Colombia, retired from playing professional tennis and now works as a tennis coach and a wealth manager for UBS Financial Services.