The Flash season 2 returns from hiatus with a new episode this Tuesday, 22 March at 9pm EST on The CW. Episode 16 is titled Trajectory, which will introduce a female speedster in Barry Allen's Central City.
The official synopsis reads as follows:
When Barry and the team decide to have a night on the town, they encounter a speedster with bad intentions; Iris gets a challenging assignment from her new boss and is caught off guard when their conflict turns to flirtation.
Click here to watch the episode online on The CW website in the US.
Executive producers Todd Helbing and Aaron Helbing spoke about the episode in a promo video. Todd said, "We get to see our team go out and be a 25-year-old and have fun for a change. So they all go out to a club."
Then we see Barry, Iris, Jesse and Caitlin dancing in a club, where they see another speedster stealing everyone's wallets. "There is a new meta-human that shows up, who is a speedster. And it's our first female speedster named Trajectory. She is going a lot faster, than Barry," Todd adds.
Then the promo shows Barry saying, "I wanna be fast enough to stop Zoom and any speedster that tried to hurt my friends." Aaron then teased fans by saying, "I would not miss the last five minutes."
Warning: Spoilers Ahead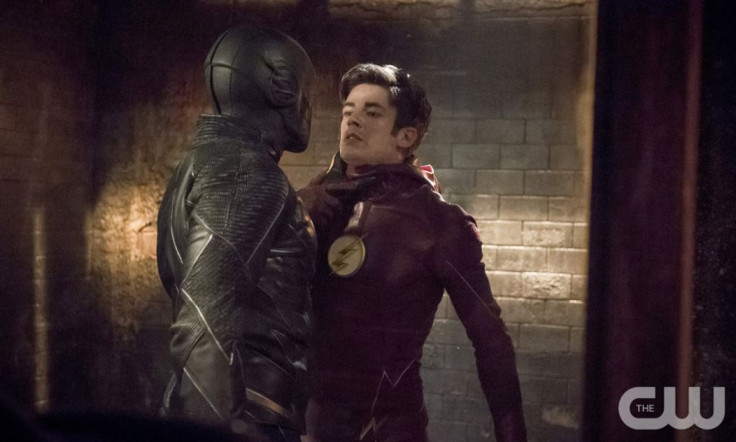 Judging by the synopsis for episode 17, Barry could figure out that Jay Garrick is Zoom in Tuesday's episode. The plot description for episode 17 states, "After the shocking revelation that Zoom is Jay Garrick (Teddy Sears), Barry (Grant Gustin) is more determined than ever to get back to Earth-2 to stop Zoom forever." Besides, Aaron Helbing's cryptic tease about the episode ending, does hint at the fact that Barry will learn Zoom's real identity.
The episode will set up a Flash and Supergirl crossover, which is set to air on 28 March. The crossover will find Barry stranded in Kara's National City following a time-travel gone wrong. To know how Flash lands in Supergirl's universe, do not miss this Tuesday's episode of The Flash on The CW.