After recent polls showing her running virtually neck-and-neck with Donald Trump on the eve of the first US presidential debate, Democrat nominee Hillary Clinton is up 5 points over her opponent in the latest national survey.
Clinton leads Trump 47% to 42% among likely voters in the newest CNN/ORC poll, the results of which were released on Monday (3 October). Libertarian nominee Gary Johnson follows with 7% and Green Party nominee Jill Stein with 2%.
Clinton's boost is thought to be largely due to gains among male voters. She was 22 points behind Trump with that demographic in early September 2016 and in the new poll, Clinton is just 5 points behind.
She also took the lead among independent voters, 44% to Trump's 37%. Independent voters favored Trump in early September.
The poll was conducted between 28 September - 2 October 2016, revealing a post-debate boost for Clinton who was widely perceived as out-performing Trump.
The poll does not reflect voters' response to the New York Times (NYT) report suggesting that Trump may have used a nearly billion-dollar business loss in 1995 to avoid paying federal income tax for 18 years.
Among those polled, however, close to three-quarters of voters (73%) think Trump should release his tax returns for public review. Close to half (47%) of Trump's own supporters also believe he should release his returns. The majority of respondents (57%) believe that Trump's refusal to release his taxes mean that he's hiding something.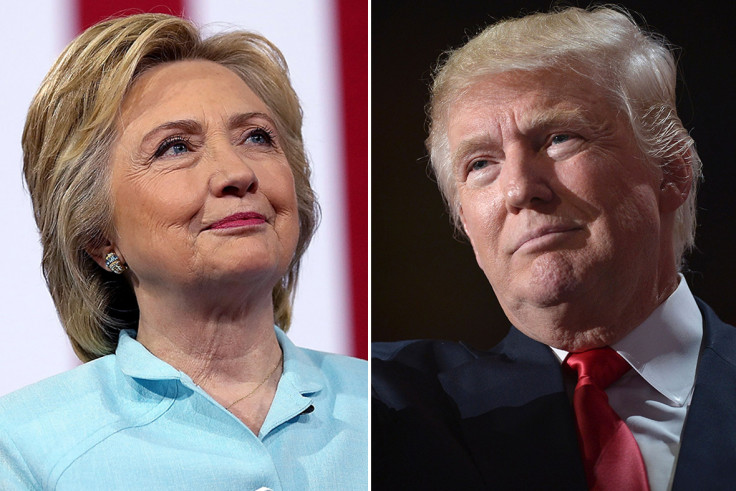 According to the results of the poll, an overwhelming percentage of voters (nearly 9 out of 10) said that paying taxes is every American's civic duty. Even among Trump backers, 79% see paying taxes as a civic duty and only 12% of supporters say they see taxes as an unnecessary burden to be avoided.
The Trump campaign and the candidate himself haven't contradicted the NYT's
conclusion that the candidate has avoided paying taxes but have complained that the tax returns were
obtained "illegally"
by the newspaper.
Trump said that he has "brilliantly used the tax laws" to his advantage at a campaign rally on Monday (3 October) when discussing what he called the 'alleged' tax returns examined by the NYT report.
"I have legally used the tax laws to my benefit and to the benefit of my company, my investors, and my employees," he said. "I mean, honestly, I have brilliantly used those laws," Trump said according to
Bloomberg
.
The latest poll found Trump ahead among likely voters on only one issue: as better equipped to handle trade with other countries in the opinion of likely voters. Clinton, however, is ahead on handling taxes (48% for Clinton to 46% for Trump), the criminal justice system (48% for Clinton to 45% for Trump) and the Islamic State (Isis) (48% Clinton to 44% Trump).
Among registered voters, 45% say Clinton is the stronger leader, compared with 43% for Trump. Trump was ahead 8 points in early September.