Kim Kardashian has pulled out of a makeup demonstration in Dubai after her terrifying ordeal in Paris, when she was held at gunpoint. The reality TV star, who was staying at The No Address Hotel luxury apartment, was bound and gagged by armed thieves, who stole jewellery worth an estimated £8.5m.
The 35-year-old then returned to New York where she has reportedly been holed up in an apartment with her husband Kanye West, her family and friends.
Her long-time makeup artist Mario Dedivanovic confirmed that due to the traumatic incident, a make-up tutorial set for 14 October in Dubai, has been postponed.
According to Mirror Online, a statement on Instagram read: "Dear Dubai Masterclass Attendees, on behalf of myself and Kim Kardashian West, please accept our apologies. We are sorry to inform you that due to the recent events, we will be rescheduling the Dubai Masterclass with Kim Kardashian West.
"We understand the inconvenience that this has caused you. You will have the option to cancel and receive a full refund, or we can hold the ticket for the rescheduled date. Rescheduling details will be sent out within the week.
"We deeply and sincerely apologize from the bottom of our hearts. We truly hope you all understand the decision we had to make and look forward to our upcoming class. We will update you via email and TheMasterClass.com. (sic)"
The statement comes as friends of the Keeping Up With The Kardashians star reveal that she is struggling to cope. On Tuesday (4 October), Kardashian's 'BFF', Jonathan Cheban, was seen arriving at the apartment carrying a large gift basket. Asked by reporters how Kim was coping he said: "She's not doing so good."
According to Mirror Online a source said the reality TV star is "absolutely traumatised".
"When the incident happened, [Kim] was half asleep and was woken up so abruptly. She was on little sleep to begin with since getting to Paris. She still hasn't fully been able to comprehend what happened," the source said.
A Kardashian family source added that she is "still upset", but being back with the two children, Saint, nine months, and three-year-old North, in New York has made her feel a slightly better.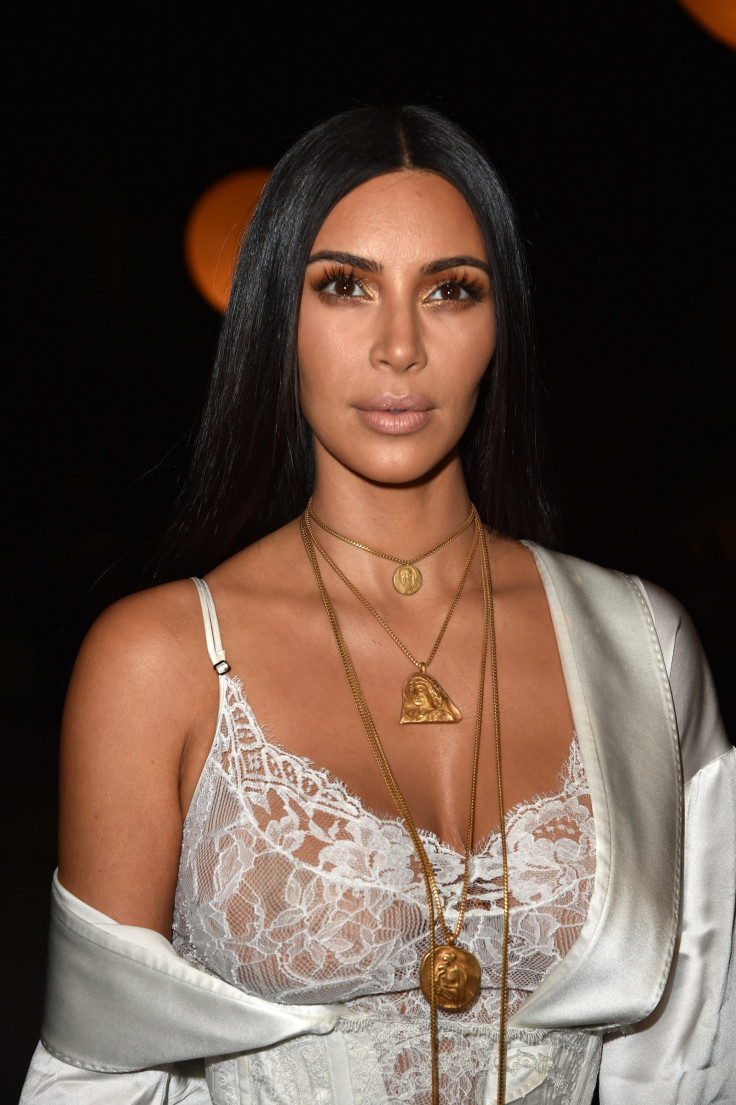 According to Page Six, French investigators believe the robbery could have been an inside job since the attackers knew she was at the luxury apartment alone, suggesting a hotel employee or someone in her team may have given them a tip-off.
"French police suspect that the five alleged robbers had some contact with her security and were tipped off about her procedures," the source claimed.
"They knew there was no security [with her inside her apartment that night]. All they had to do was go in, make contact with someone inside the hotel."
Two men who posed as a police officer and a photographer days who followed the star undetected in the two days the incident could have been trying to gain "close surveillance" information for Sunday night's raid. The men - who spoke with French accents - are now said to be suspects.