Hillsborough families launch damages claim against South Yorkshire Police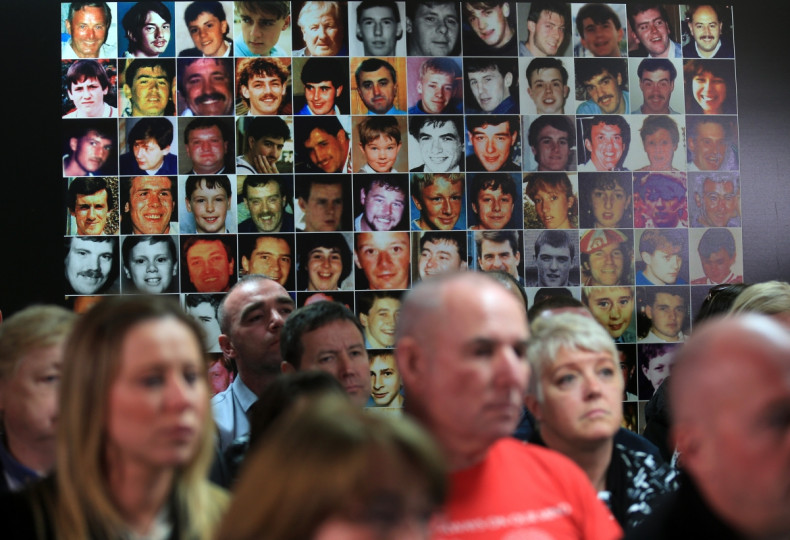 The families of the Liverpool supporters who died in the 1989 Hillsborough disaster are suing South Yorkshire Police and West Midlands Police forces for an estimated £20m, according to reports. Nearly 400 relatives of the victims are coming together in a joint class action for damages.
The High Court misconduct action arrived after the inquest into the disaster ruled that all 96 people who died in the 1989 tragedy were unlawfully killed, mainly as a result of gross misconduct by police, bringing an end to a 27-year battle for justice for the families.
According to Sky News, around 386 family members are hoping to claiming around £20m ($29.1m) – roughly £50,000 for each of those named in the writ. The action was issued at the High Court last year, but can only now just be reported following the conclusion of the inquest, the longest legal case in British history.
A spokesperson for Saunders Law, the legal firm co-ordinating the action, said: "We have been acting for many of the Hillsborough families for some years and welcome the inquest jury findings that the 96 were unlawfully killed by South Yorkshire Police, and that neither the 96 nor the fans were in any way to blame.
"The stark truth about how the 96 died has at last been officially recognised and the families' long campaign is vindicated. After truth, the families now seek justice, and look to the Independent Police Complaints Commission (IPCC) and Operation Resolve to work with the Crown Prosecution Service in bringing merited criminal charges relating to the unlawful killings.
"In addition to the police wrongdoing that caused the deaths, there is evidence of the systematic cover up intended to transfer the blame for what happened from South Yorkshire Police to the innocent, by spreading lies, doctoring evidence, pressurising witnesses and suppressing the truth.
"The evidence points to abuse on an industrial scale by both South Yorkshire and West Midlands Police, beyond any 'one bad apple' analysis. In addition to actions by individuals, the evidence suggests institutional misfeasance by these bodies directed against our clients and the fans generally."
The news arrived after South Yorkshire Police (SYP) officers were told they "did a good job" in the 1980s, despite the inquest into the disaster ruling 96 people were unlawfully killed. The message on a website dedicated to retired SYP officers, which was accidentally make public, said they should be proud of the work they did despite the "bile and hatred" that has been aimed towards them.
The comment from Rick Naylor, secretary of the South Yorkshire branch of the National Association of Retired Police Officers (Narpo), was meant to be a private morale booster to retired officers following the conclusion of the Hillsborough inquest