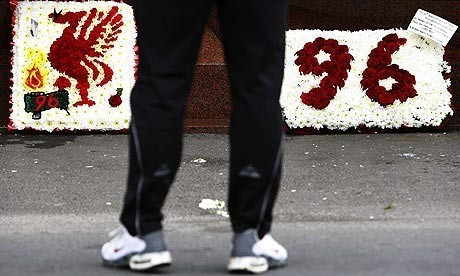 The West Midlands police team which led the initial inquiry into Hillsborough were unaware of how many witness statements had been amended in the aftermath of the disaster.
That is according to Lord Geoffrey Dear, the then-chief constable of West Midlands Police, who told the BBC that his force was in no way responsible for checking whether or not statements had been changed.
Dear said that South Yorkshire Police, who presided over Hillsborough and were thus the subject of the investigation, had been allowed to collect their own witness statements - and remove any unnecessary detail.
The former chief constable claimed he and his inquiry team accepted "a certain amount of editing" because "we wanted matters of fact, not opinion. That is perfectly proper and within the bounds of what is acceptable."
However "what was happening, and we did not appreciate, is that the degree of editing went too far.
"We were not aware that statements were being censored by South Yorkshire Police."
An independent report into the 1989 Hillsborough tragedy, published last month, revealed that 116 statements were modified by police in a bid to pass the blame for what happened onto "drunken Liverpool fans".
Alun Jones QC, who represented the families of several victims, responded to Dear's admission by saying: "The way the matter was investigated between 1989 and 1990 has infected the whole of every subsequent investigation.
"West Midlands Police took statements from all the civilians in the conventional way, but they left the South Yorkshire Police to write their own statements.
"So it was the victims who had their statements taken from them and the force who allowed this disaster to happen were allowed, by West Midlands Police, to not only write their own statements but to change them."
South Yorkshire Police said in a statement: "The force is reviewing a wide variety of matters raised in the report of the Hillsborough Independent Panel with a view to making a referral to the Independent Police Complaints Commission."