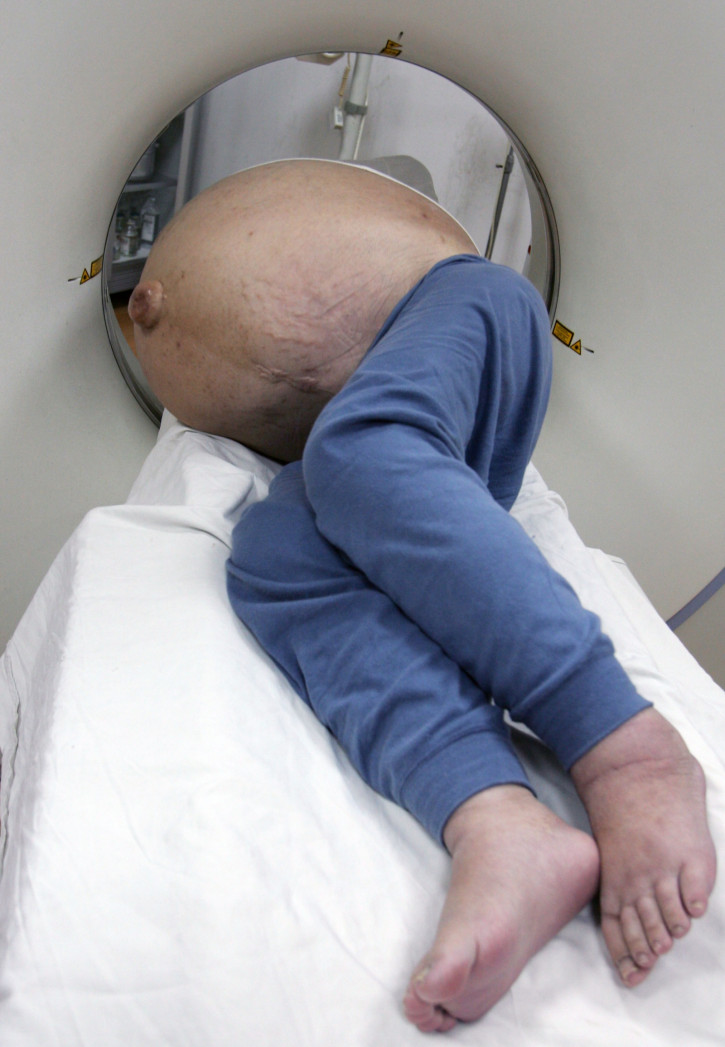 Doctors in China removed 28 pounds of faeces from the enlarged bowels of a man who was reportedly constipated since birth.
Zhou Hai, 22, had 76cm (30in) of his large intestine removed. He was reportedly born with a congenital condition known as Hirschsprung's disease or "HD".
Zhou's abdomen began to bulge at a very young age and he appeared to be heavily pregnant. He even had trouble breathing when he checked into hospital, Chinese media reported.
He said he had to rely on laxatives to force bowel movements, but even those offered only brief respite.
Doctor Yin Lu and his team at the 10th People's Hospital of Shanghai, in East China, met the man and were stunned by the size of his abdomen. "It looked like it could explode at any time," they said.
At the end of a three-hour operation, doctors were able to successfully remove the affected portion as well as the massive accumulation of faeces. After removing his gut, surgeons stitched it up at both ends to stop faeces from falling out. Zhou is expected to recover.
Hirschsprung's disease or HD
The condition causes the bowels to swell because the nerves that are supposed to control the gut are missing. HD is more seen in males than females. Surgery is always needed in this disease.
The most common symptoms of the disorder are vomiting, constipation, distention (swelling) of the abdomen, and intestinal obstruction. For babies, symptoms include not passing the dark poop called meconium within 48 hours of being born.
According to the American Academy of Family Physicians, this condition is said to occur in roughly one out of every 5,000 births. It is usually diagnosed in children. Some, however, do not realise they have this condition until they have reached adulthood.
According to the Mayo Clinic, this condition is associated with certain inherited conditions, such as Down's syndrome and other abnormalities present at birth, such as congenital heart disease.