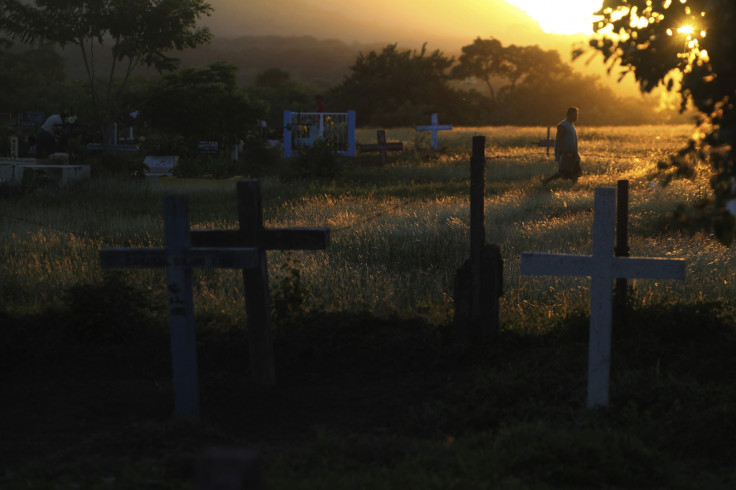 As harsh obituaries go, the one left for Leslie Ray "Popeye" Charping by his unloving, but very honest, family is certainly up there.
The 75-year-old Texan, born in Galveston, was said to have died on 30 January this year after a battle with cancer.
His death wasn't marked with the familiar teary-eyed tributes or heartfelt accolades, but instead with a startling message apparently left by his disgruntled family on a local funeral home website.
"With Leslie's passing he will be missed only for what he never did: being a loving husband, father and good friend," it reads.
The obituary went on to describe the former Naval boxing champion's death as "29 years longer than expected and much longer than he deserved".
It added: "At a young age, Leslie quickly became a model example of bad parenting combined with mental illness and a complete commitment to drinking, drugs, womanizing and being generally offensive."
Holding nothing back, the family said while Charping was intelligent, he completely lacked ambition and motivation – even saying his service in the US Navy was not out of a sense of patriotic duty, but instead to escape a prison sentence.
He was said to have then dedicated his life to being "reckless, wasteful, squandering the family savings and fantasizing about get-rich-quick schemes".
His family added: "Leslie's hobbies included being abusive to his family, expediting trips to heaven for the beloved family pets and fishing, which he was less skilled with than the previously mentioned.
"Leslie's life served no other obvious purpose, he did not contribute to society or serve his community and he possessed no redeeming qualities besides quick-witted sarcasm which was amusing during his sober days."
Not surprisingly, the family said it would hold no funeral service and would say no prayers for his eternal peace in the afterlife.
Instead, he is to be cremated and kept in the family barn until "the family donkey's wood shavings run out".
The honest but brutal evaluation of Charping's life has split opinion among readers online, with some complaining it falls well foul of the old adage that one should never speak ill of the dead.
One user, "Linda", wrote on the same funeral service website: "This is disgraceful. If he was as you say he was, you're no better for doing this ... Shame on you."
Another, "Gloria", added: "This is terrible. No one deserves this...NO ONE!! Shame on you. Only God can judge. R.I.P."
But others leapt to the family's defence, saying not even death should allow a person to escape judgement by others.
User "Krichell" wrote: "Simply [because] someone is dead doesn't mean we should honor a false representation of when they were alive. May this Obit remind us to work hard in all areas of our lives so we can be remembered by the good we do.
"In the end, we aren't granted automatic mourners; you have to earn them."
Another user, "Heather", added: "I love a real, heartfelt obituary. Thanks for your honesty and I hope your family can heal now."
Charping was said to leave behind two "relieved" children, along with six grandchildren and "countless other victims including an ex wife, relatives, friends, neighbours, doctors, nurses and random strangers".
Should anyone be unclear of his family's thoughts on his life in this world, the obituary ends simply: "Leslie's passing proves that evil does in fact die and hopefully marks a time of healing and safety for all."
The funeral home, Carnes, has been approached by IBTimes UK for comment.