HIV cases up 14% in China, say officials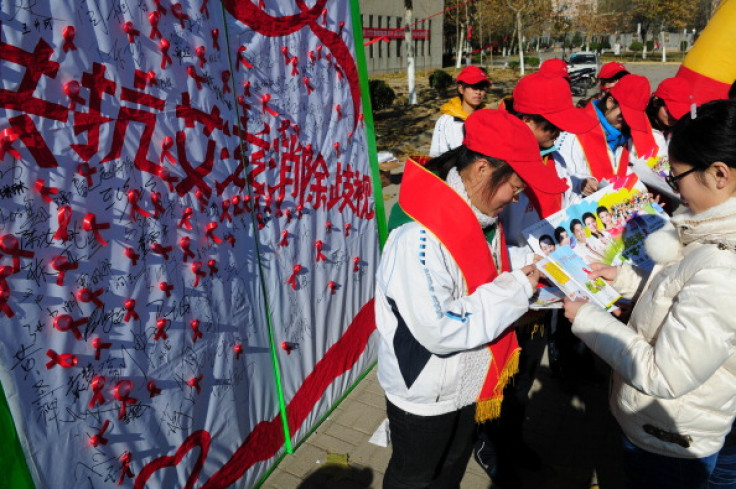 China has registered a 14% rise in cases of HIV in 2014, according to health administration officials.
With 104,000 new cases of HIV/AIDS, China still has a low overall HIV prevalence rate when compared to global averages.
Sexual transmission has become the main infection channel, Xinhua reported.
Wang Guoqiang, vice head of the National Health and Family Planning Commission, said that despite the low pandemic situation, the spread of the disease in certain areas is still high.
Infections among elderly people and young students in China are on the rise.
Discrimination against those with the infection is believed to be a factor hampering efforts to diagnose and treat it.
Last year the country's National Center for AIDS/STD Control and Prevention estimated that as many as 810,000 people are living with HIV/AIDS in the country, including many undiagnosed cases.
When compared to India which has over two million cases recorded, China's situation is better. However, lack of awareness about the disease has seen extreme cases of public discrimination against victims, including children.
The inhabitants of a Chinese village in Sichuan province recently signed a petition to isolate an eight-year-old boy afflicted by HIV, and abandoned by his parents after diagnosis.
Global Times ran another story on an HIV-positive six-year-old boy who lived alone in the mountains after his parents had died and nobody wanted to adopt him as he was HIV positive.
Almost 78 million people have been infected with the HIV virus and about 39 million people have died of HIV the world over, says the WHO. Almost 35 million people were living with the disease at the end of 2013 while 1.5 million died due to Aids related symptoms.
© Copyright IBTimes 2023. All rights reserved.