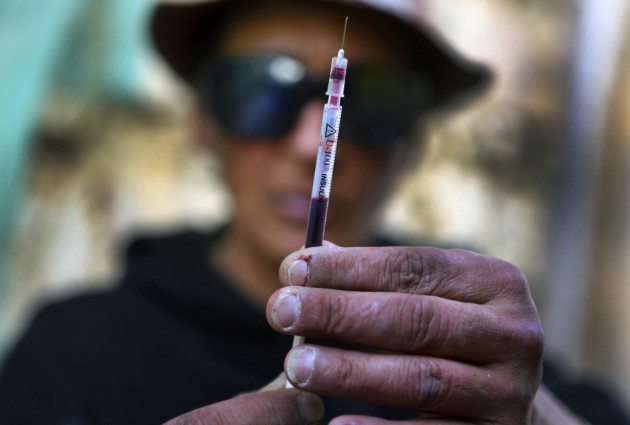 Poverty, marginalisation and stigma are driving the HIV epidemic in Europe and central Asia as much as individual behaviours, a report has found.
A study by the World Bank Group, the World Health Organisation for Europe and the London School of Hygiene and Tropical Medicine found that social and structural factors are shaping the epidemic.
The report looked at three groups most at risk of getting HIV - men who have sex with men (MSM), people who inject drugs and sex workers.
These three groups account for 50% of the total number of people diagnosed with the disease in Europe and central Asia - in 2011, this figure was 1.5m.
David Wilson, global HIV/Aids programme director at the World Bank, said the economic downturn has shown how poverty drives HIV: "The increases in HIV in southern European countries hit hardest by recession underscore the profound, reciprocal interactions between poverty, exclusion and illness."
He added: "The appalling HIV rates among poor and marginalized communities of drug users in eastern Europe and central Asia underscore the critical importance and global relevance of the World Bank's newly adopted goals: to end extreme poverty and promote shared prosperity."
Findings showed that 25% of HIV diagnoses in Europe were associated with drug use. This was more prevalent in eastern Europe (33%) than western Europe (5%) and central Europe (7%).
Social exclusion 'core driver'
Less than 1% of sex workers who do not inject drugs had HIV, but this rose to over 10% where they did use drugs.
Overall, MSM accounted for 10% of HIV diagnoses in Europe. The highest rate was in western Europe (36%) and central Europe (22%). In eastern Europe, the figures was just 0.5%.
Martin Donoghoe, programme manager for HIV/Aids, STIs & Viral Hepatitis at WHO Europe, said: "Social exclusion is the core driver of HIV epidemics in Europe. It is a vicious circle: social marginalisation increases the risk of being affected by HIV, and HIV exacerbates social marginalization, adding another layer of stigma.
"Exclusion from life-saving HIV prevention, treatment and care is often the end result."
The report highlights the barriers involved in the HIV epidemic - the criminalisation of drugs and sex workers, and MSM in some places, is combined with social stigmatisation, violence and the violation of rights.
Peter Piot, director of the London School of Hygiene and Tropical Medicine, said: "Now is an important time for Europe. The momentum of HIV prevention must be maintained in a climate of economic and funding uncertainty
"The evidence gathered through our collaborations with the World Bank Group and the WHO show how institutions can work together to generate the evidence and the policy to do this."