Banksy Condemns 'Disgusting' Exhibition Featuring His Stolen Artwork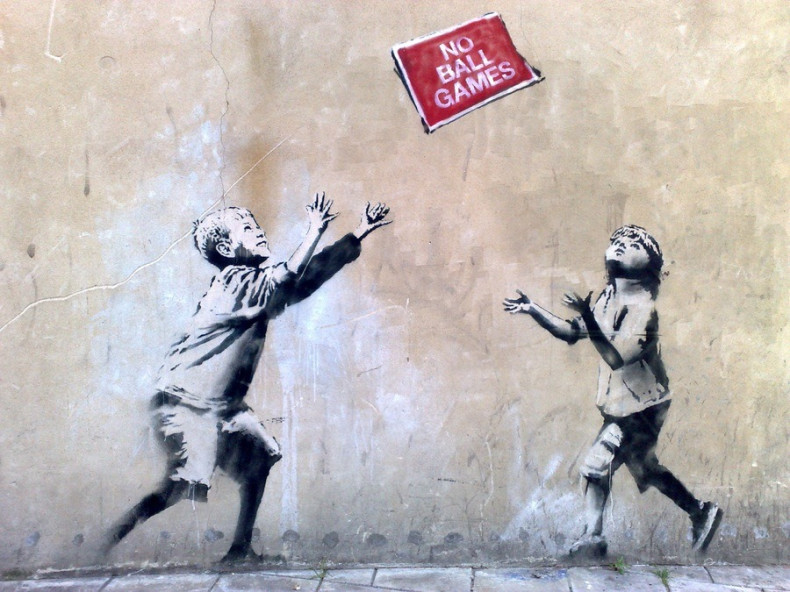 Graffiti artist Banksy has distanced himself from an upcoming exhibition featuring his art work taken from walls, describing the collection as "disgusting".
The exhibition Stealing Banksy? will display eight of the secretive artist's work at the Me hotel in central London before being sold off for charity.
One of the pieces, No Ball Games, is estimated to be sold for around £1m at auction. The organisers of the gallery, Sincura Group, have come under criticism for selling the artwork after "stealing" it from the walls.
Director Tony Baxter said that the group do not steal art or "condone any acts of wanted vandalism or theft".
He added: "We do not own the pieces of art, have never approached anyone to remove any artwork, or encourage its removal. To date have made no financial gain from the sale of street art."
Banksy has now issued a statement via his official website in which he condones the exhibition and says it is taking place without his consent.
He added: "This show has nothing to do with me and I think it's disgusting people are allowed to go around displaying art on walls without getting permission."
Protests were held in February 2013 when Banksy memorial Slave Labour was removed from the side of a Poundland shop in Wood Green, north London. The piece was eventually sold for £750,000 at auction.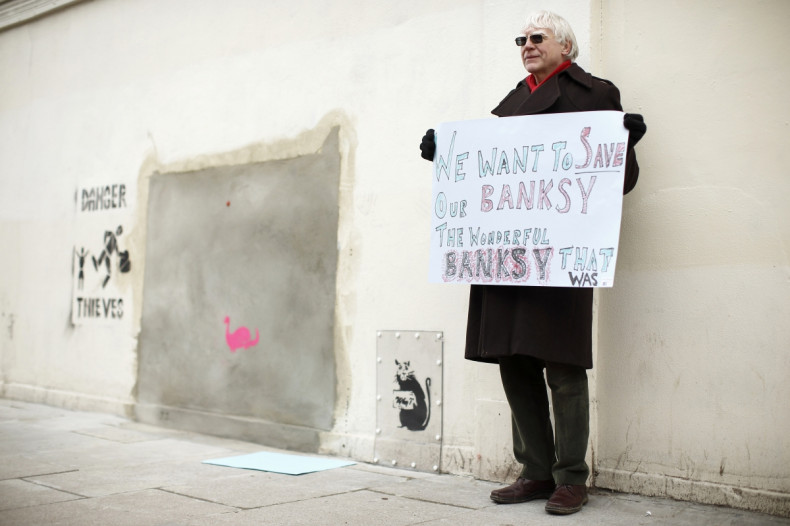 Baxter has defended displaying the works which have been removed from walls, insisting they had been approached by building owners to remove the artwork illegally painted on their sites.
He added: "The building owners have not asked for the art to be placed on their premises or for the on-going attention received from it. What's more, they run the very real risk of having a grade 2 listing applied to their premises which seriously affects their business operations and resale value. Though loved by the public these are often a hindrance to the building owners."
Stealing Banksy? will take place between 24 and 27 April at the Me London Hotel on The Strand. Tickets are £17.50 per person.