An increasing number of migrants are making the perilous journey across the Mediterranean sea in a desperate attempt to reach Europe. Escaping war, violence and persecution, many are making the dangerous crossing in unseaworthy boats and dinghies. Thousands have died this year already while trying to reach the relative safety of European shores.
On World Refugee Day – marked on 20 June – here are some key facts and statistics about the unprecedented crisis playing out on our doorstep.
Fact box
The conflict in Syria is the biggest driver of migration across the Mediterranean sea. More than 3 million have fled to Turkey, Lebanon, Jordan and Iraq. Another 6.5 million are internally displaced within Syria.
Drowning in the Mediterranean cost the lives of around 3,770 migrants and refugees in 2015. This is a huge proportion of the 5,400 migrants and refugees believed to have lost their lives worldwide that year.
The deadliest month in 2015 was April, which saw almost 1,250 fatalities. In one incident, a boat carrying around 800 people capsized off the coast of Libya.
Used mostly by smugglers operating from Libyan shores, 70% of deaths in 2015 occurred in the central Mediterranean route.
There have been more than 2,500 deaths in the Mediterranean so far in 2016, compared with 1,800 in the same period last year.
More than 700 people are thought to have drowned in the Mediterranean in one week in May 2016 – making it the deadliest seven days for Europe-bound asylum seekers in more than a year.
The current odds of dying on any Mediterranean route are one in 81.
The current odds of dying on the North Africa to Italy route are one in 23.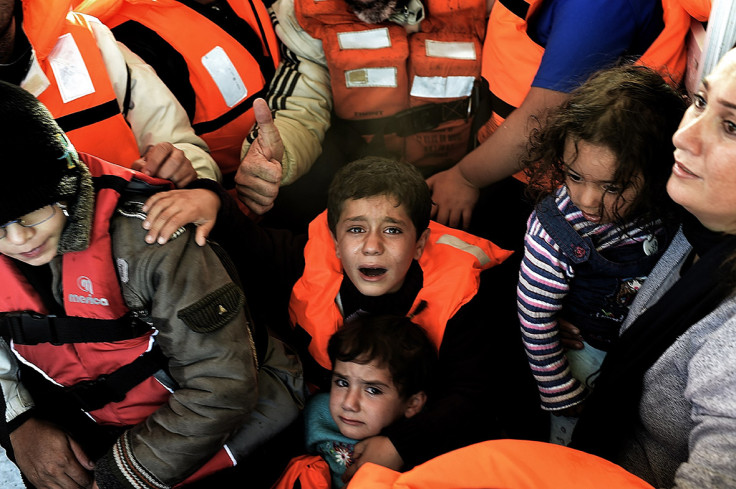 Sources: International Organisation for Migration, UN Refugee Agency