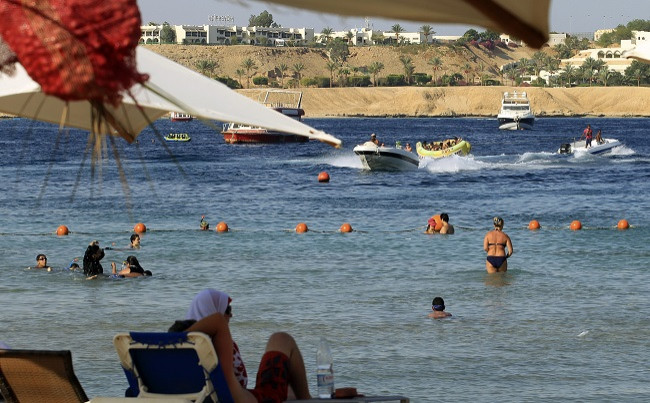 At least 100 British tourists have fallen ill after a sickness bug struck a four-star holiday resort in Egypt leaving many needing to be put on intravenous drips.
Holidaymakers at Coral Sea Water World in Sharm el Sheikh have picked up the Shigella bug which causes diarrhoea, stomach cramps and fever.
Many blame their illness on the lack of hygiene at the complex where people have complained of faecal contamination in swimming pools, undercooked buffet food and dirty utensils and containers.
In just 24 hours alone there have been 50 cases of illness reported to legal firm Simpson Millar, according to the Daily Mirror. Lawyers, however, are expecting at least 100 to have been brought down by the illness.
Tourists who have been left confined to their rooms took to the TripAdvisor review site to complain about the resort.
Lynne Norman, who was taken ill at the resort, said: "The food was good at times, but the hygiene in the restaurant was poor. Like many others, we all came down with the mystery illness very quickly and we spent a lot of time in our room with crippling cramps and fever. My husband and I are both still recovering and have experienced significant weight loss."
Tim308 posted: "All was fine until the Tuesday when I was struck down with sickness and diarrhoea for three days. Just as I was recovering from my illness my wife was struck down with one far worst: sickness, diarrhoea, stomach cramps and fever that continued for the duration of our holiday and is still not 100 per cent now.
"Instead of enjoying the second week around the water park or on the beach we were confined to the room or trips to the pharmacist for antibiotics and an injection."
First Choice Holidays said it was aware of a "small number of cases", adding: "Reported cases of sickness have reduced and an independent health and safety consultant has been undertaking a thorough investigation."