As we run head first in flip flops into the holiday season it can quickly become more stressful to organise a holiday than it would be just to stay at home. Those looking to escape to something truly different end up faced with a challenge of where to find the right holiday for them.
For the active holiday goer that still wants to relax and switch off there are some incredible escapes coming up that will truly remove you from the daily commute. From sun-kissed surfing to dance lessons and Michelin star food in the mountains of St Moritz there is a getaway to suit even the most intrepid of travellers who also want a splash of comfort.
Yoga and relaxing on your own time – Golden Rays, Primosten, Croatia
Tucked into the hills of the Dalmatian coast, Golden Rays is a neat collection of villas on the outskirts of Primosten in Croatia that is heavenly and the perfect getaway for those who want to relax and retreat without a schedule.
Arriving at night and waking up the incredible vista of the peninsula from every room is just magical and you can choose to nip down to a private heated pool or meander down your private steps into the fresh sea for a morning dip before taking on the day.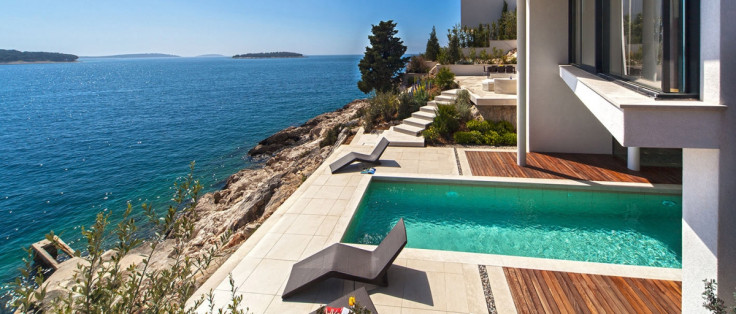 Unlike many retreats, everything in the villa is bespoke to you so this is an ideal getaway spot for wellness seekers who want to do things on their own terms.
Whether you want sunrise yoga classes, skin care treatments from London clinic Pfeffer Sal, chef service, in-villa massage, yacht rental or island excursions this can all be brought to you during your stay. The local yoga teacher is a master and can cater for all levels, but the fact you can hop out of bed and come downstairs to meet her is as relaxing as it gets.

The weather is mild but pleasant in the spring and the best thing is that miss you out the hoards of festival going crowds that flock to this region during the summer months. The town of Primosten is utterly beautiful with sleepy streets and indulgent restaurants with truffles served with pretty much everything without a staggering cost.
Rates from €900 /night staying in a 3/4 bedroom, seafront villa with Complimentary airport transfer from Split, Housekeeping daily, Private beach access, Concierge services, Wi-Fi internet access. To book contact Quintessentially Travel.
Return flights from London to Split start at £191
www.quintessentiallyvillas.com/
Dancing in St Moritz with Santhosh Retreats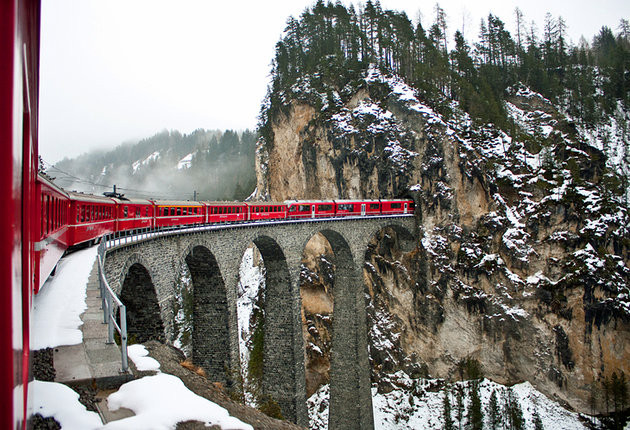 If a luxury health and fitness break is what you're looking for, this is the absolute pinnacle. Rather than focusing on skiing, Santhosh shows you a whole new way to enjoy St. Moritz at the decadent Carlton Hotel with the best views of the mountains. Best known for her Ibiza retreats, Santhosh's founder and life coach Samiya is famed for her use of dance as a fitness and health treatment and this is what you will be doing in the mountains to truly make you forget about emails, work and stresses back home.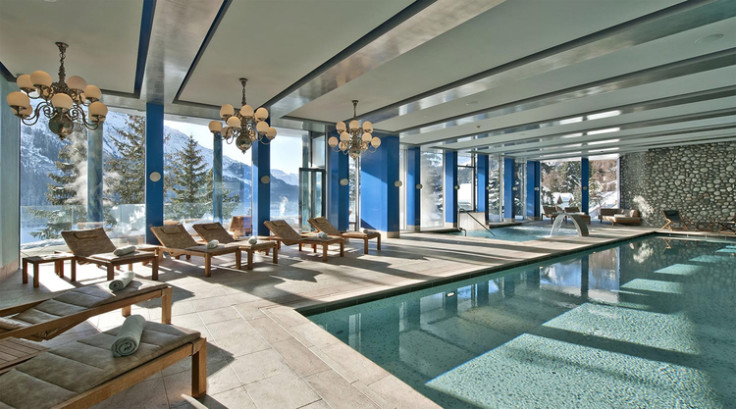 Dancing, yoga, pilates and spa treatments are all included as well as Michelin star meals and incredible outdoor experiences like snow shoeing through the mountains. Of course if you still fancy a bit of skiing then passes can be arranged for you. This is certainly a luxury treat but one you will not forget.
From £2,989 per person (based on sharing a twin room), full board for four nights, including the Glacier Express train (train available for designated flight arrivals only. Guests will travel from Zurich airport to Chur by train, 1<sup>st class tickets, before boarding the Glacier Express. All tickets included). Transport by coach from Carlton St. Moritz to Zurich airport will be organised for departures. To book contact Santosh Retreats.
Excludes flights. Designated suggested flights from London Heathrow around £398 return departing 07:05 March 16 and returning 16:40 from Zurich on March 20.
Surfing in the sun in Morocco at Villa Mandela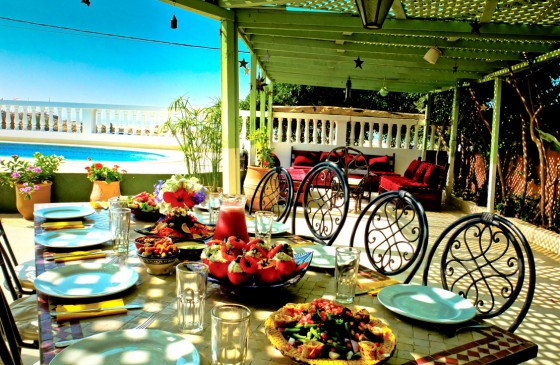 As retreats go, this is definitely one of the most enjoyable. Whether you're heading out as a group to get away or escaping an individual or a couple, the surf and yoga retreats at Villa Mandela are the perfect antidote to city life and a wonderfully different way to experience Morocco.
Located on the beach front, it is a quiet idyll that was made for contemplation as well as wave catching. Unlimited and exclusive access to the private swimming pool, yoga shala as well as mats, bricks, bolsters & blankets it is a 24-hour yoga paradise with two classes each day for all levels with qualified and experienced teachers.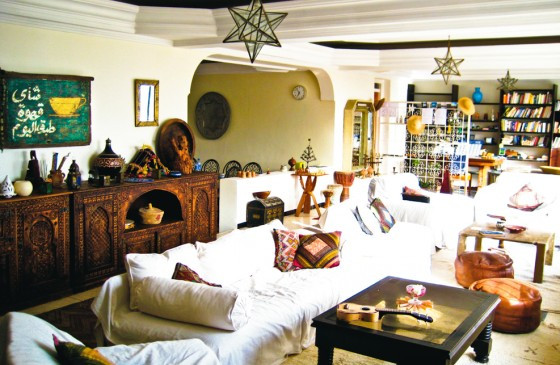 When you're done with downward dog there is also transport every day to the surf where you're provided with wetsuits and boards. There are daily surf lessons for all abilities and you can practise alone if you wish with guides on hand all day.
Food is also provided during your stay with wholesome vegetarian meals prepared throughout the day so you can detox inside and out.
Seven day Yoga surf retreats including everything mentioned above at Villa Mandela start at £700. This is includes return Agadir group airport transfers. Book through Surf Maroc.
Return flights to Agadir from London airports start at £315
The world's most beautiful boot camp in the South of France with Pop Up Fitness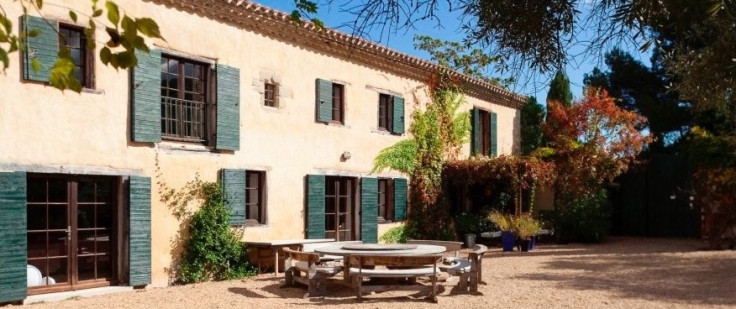 Pop-up Fitnesses uber popular, Instagram ready boot-camp retreats will totally revamp any thoughts you had about the sleepy South of France.
Focused on high-energy, friendly and relaxed escapes to paradise locations, Pop-Up Fitness retreats are just beautiful escapes for the mind and body. The five day in 'La Hille' begins with a champagne brunch before taking you through a series of bike trails, pilates and kettle core classes each day all in stunning locations that are designed to give your mind a rest whilst reviving your body. There are also High Intensity Interval Training (HIIT) classes and circuit training are also on hand to really get you going before a relaxing evening spent in the incredible French farmhouse.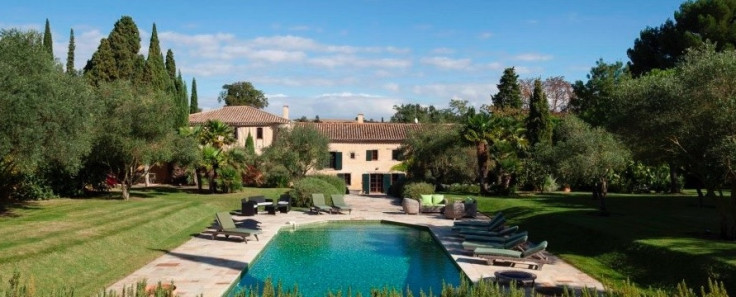 Fresh juices, relaxation treatments and really tasty wheat, dairy and sugar free meals are part of the daily routine that is set to your pace and you're never rushed to join in anything, guaranteed you will want to though.
The five day retreat in 'La Hille' from 8 – 13th May 2016 starts at £1,020 per person for a shared room.
To book contact Pop Up Fitness