Queen of Netherlands Beatrix Poised to Abdicate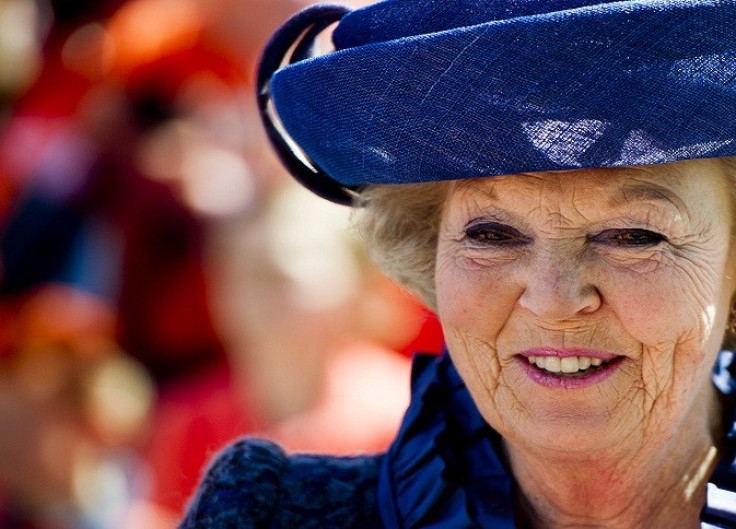 Queen Beatrix has delivered a speech to the Dutch people this evening, announcing she is to quit her role as head of Holland's constitutional monarchy.
The monarch, aged 74, has taken to the airwaves to reveal that she is to step down on April 30.
April 30 is Netherlands' national holiday of Queen's Day, Beatrix's official celebration day.
The announcement was being kept a closely guarded secret, but her continuing status as Queen has been the subject of regular speculation in the European country.
A spokesman at the Dutch Embassy in Mayfair told IBTimes UK that not even staff there had an the slightest inkling as what she was going to say.
But a constitutional or personal crisis was ruled out as a factor in the address.
"The monarchy is very, very popular in the Netherlands and it always has been. The approval rating is around 80 percent," he said.
First-in-line to succeed Queen Beatrix is crown prince Willem-Alexander, the Crown Prince of Orange.
Queen Beatrix ascended to the throne in 1980, following the abdication of her mother Juliana at the age of 71-years-old.
Abdication in Holland appears not to carry the whiff of scandal which it does in England. The last monarch who abdicated the throne of England was Edward VIII. He caused a sensation by giving up the crown to be with his American mistress, Wallis Simpson.
© Copyright IBTimes 2023. All rights reserved.