Multimillionaire and philanthropist Kameron Segal is in a critical condition in a Los Angeles hospital after being shot in the face and chest on Friday night as he sat in his Rolls Royce in a parking lot on Sunset Boulevard.
Segal, 48, CEO of property firm Williams Holdings, was about to drive to a meeting with his business partner when a cyclist rode alongside his car, firing through the side window and hitting him at least twice, including once in the cheek.
Overhead footage from the scene of the shooting shows around a dozen squad cars and fire engines surrounding Segal's silver-and-black late model Rolls Royce, which is fitted with so-called "suicide doors" where the hinges face the rear.
The gunman, described as black, about five foot ten to six feet tall, in his late 30s or early 40s, carrying a rucksack and wearing a dark jacket and dark blue baseball cap, made his getaway on a 10-speed bike. A man answering to the same description was pulled in for questioning but later released.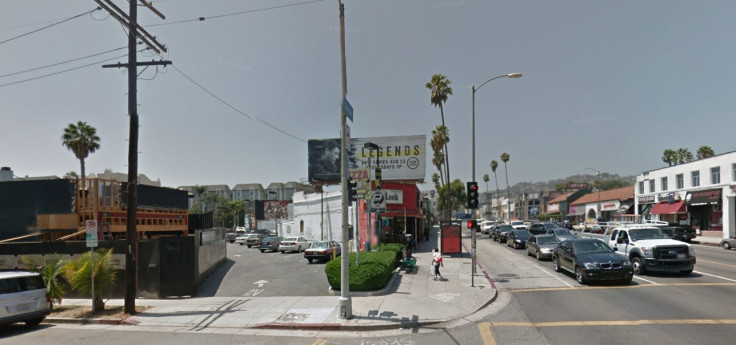 Segal was said to be conscious when taken to Cedars-Sinai Medical Center by ambulance and is expected to survive. Police have not identified a definite motive for the attack, though possibilities include robbery, a random attack or a targeted shooting.
"It could be robbery," Detective Raymond Conboy told KTLA TV news, "I just couldn't tell you for sure. Some people would just go out and shoot somebody. At this time I can't guess on what the motive would be."
Segal is CEO and President of Williams Holdings Property Management and Acquisitions, one of the city's largest owners of residential blocks. He is well-known for environmentally-friendly and philanthropic gestures. These include installing solar panels on buildings and giving a homeless woman a rent-free apartment after she lost her job.