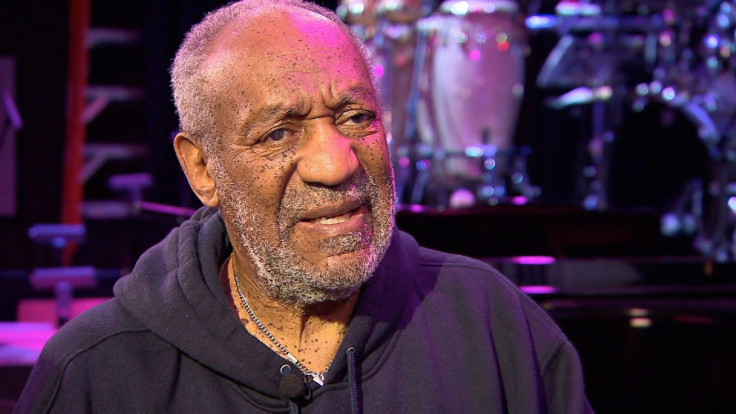 Los Angeles Police Department are to launch a 'definitive open investigation' as several more women come forward claiming to have been sexually assaulted by Bill Cosby.
A lawyer for one of the victims told Daily Mail online that several new anonymous victims have reported being subjected to sex attacks by Cosby.
Several of the allegations fall within the statute of limitations, meaning the 77-year-old can be prosecuted if enough evidence is found.
Earlier it was reported that the comedian would not be charged over a 1974 sexual molestation claim made by Playboy model Judy Huth, since it is alleged to have taken place forty years ago, and the statute of limitations had passed
Chloe Goins, 24, has alleged that Cosby drugged and sexually assaulted her at a party at the Playboy mansion six years ago. She claims Cosby spiked her drink with a sedative before luring her into a room where he sexually assaulted her.
A lap dancer and model who lives in Las Vegas, Goins described the alleged attack in detail. Recounting the incident she said she met the star for the first time at the party. She describes how he honed in on her and went to get her an alcoholic drink. Goins described feeling 'foggy' and 'sick' soon after drinking it, after which Cosby offered to show her to a bedroom where she could rest.
She claims that she woke up naked in a drug-induced haze to the sight of Cosby licking her toes and masturbating. She said that seeing her conscious, Cosby quickly jumped up, pulled his trousers up and left without saying anything.
Goins said she is sure Cosby had been licking her breasts and groping her body as well.
"I remember waking up and feeling moist all over, like he had been licking all over me. He wasn't on my breasts when I woke, but I could feel, you know, the saliva on them and that he'd been licking on me. I felt embarrassed, it was a gross, icky feeling, I felt very violated and humiliated.
"I was scared, I was just 18 and he was an old man, I was not very sexually experienced and I didn't really know what had happened, it was violating."
She said she didn't report the incident at the time as she was scared of ruining her modeling career.
Goins is the first accuser whose allegations are not covered by the statute of limitations and could lead to the star being prosecuted. If convicted, Cosby could face up to 48 months jail as well as a possible $10,000 fine.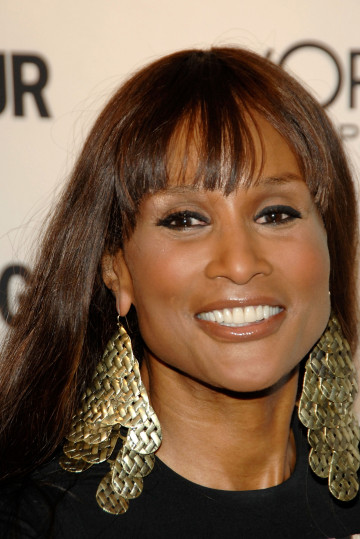 Goins attorney Mr Kuvin told MailOnline: "I have sat down with my client and have a full understanding of the issues involved and what has occurred.
"I have had lengthy communications with the Los Angeles Police Department and there is now a definitive open investigation which is ongoing for, it's my understanding, not only with Chloe's case but other unnamed victims who have yet to be revealed publicly.
"The police will be doing additional investigative work which will include things like issuing search warrants. They want to get all their information first before sitting down and having an interview with Chloe about her incident. This is scheduled to happen early in the new year.
"Chloe is willing to speak with the police as soon as possible, she is fully cooperating with them and she wants to tell her story to the authorities so that he is held accountable for what he's done. She fully understands her role in this, in that until now, she is the only victim who has been able to come forward who can likely prosecute him both criminal and civil."
Mr Kuvin said his client is determined to seek justice despite being "very afraid of a powerful, influential man who clearly took advantage of her in a situation."
He said Goins only found the courage to speak up after seeing Cosby's other accusers come forward. Cosby already faces more than 25 historic accusations of sexual assault and rape, with some of the complaints made by high profile women such as supermodels Janice Dickenson and Vogue cover girl Beverley Johnson.
Former Playboy bunny P.J. Masten, who claims she was raped by Cosby at the Playboy Club in Chicago in 1979, believes there are 12 other former Bunnies who are too ashamed to come forward with their own stories.
"The one thing that I thought was very important is that Chloe was very adamant that she come out now because she could possibly be the one that is within the statute of limitations to be a able to bring a criminal action against Bill Cosby, so she felt a duty to come forward," explained Kuvin.
"Seeing these many other, much older, women with events that happened many, many years ago, she felt a duty to come forward and possibly - and hopefully - bring this man to justice where others cannot. She wants to see justice served and unfortunately all these other woman are unable to do that. These events happened when she was 18 and she's now only 24, so hopefully she will be able to bring him to justice when no one else could."
Goins is scheduled to meet with LAPD detectives to give a formal statement against the comedian.
Speaking about the Cosby case, Kuvin said that the accusations against Cosby are typical of those who have abused their position of power.
"Through the representation in the past of the victims of sexual abuse by powerful people, this is a typical kind of case. In the past I have represented victims of Jeffrey Epstein who is a multi-billionaire.
"And the girls that are subjected to rich, powerful men like this seem to fall within the same class of victim, they become very frightened and afraid of rich and powerful men and as a result they are fearful of speaking out because they don't know what the consequences will be if they say anything," he explained.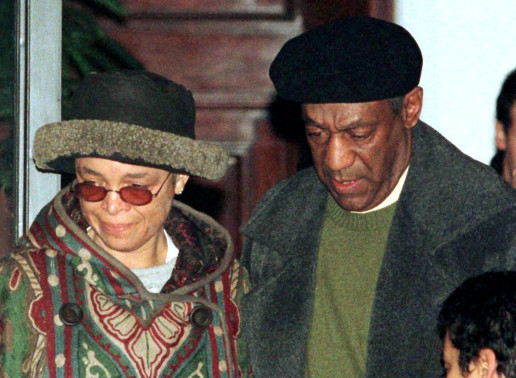 "So as a result you find victims who really don't feel comfortable until they see others speak out as well and there is power in numbers.'
The latest claims come after it emerged in December that the LAPD plans to search Hugh Hefner's famous Playboy mansion as part of their investigation.
Cosby has not yet commented on the accusations but did break his silence at the weekend to praise his wife of fifty years for her 'love and strength'. Camille Cosby said that her husband was the victim adding 'He is the man you thought you knew."
His daughter Evin has also spoken out in defence of her father claiming "he is the father you see on TV."
In a statement she said: "Rape is a serious allegation, and it is supposed to be taken very seriously, but so is falsely accusing someone. When someone rapes a person they go to prison. That should also happen the person that has wrongfully accused an innocent victim."
Claiming prejudice in the media the comic told Page Six: "Let me say this. I only expect the black media to uphold the standards of excellence in journalism and when you do that you have to go in with a neutral mind."
Cosby's attorney, Martin Singer, has denied all accusations of sexual misconduct on his client's behalf.