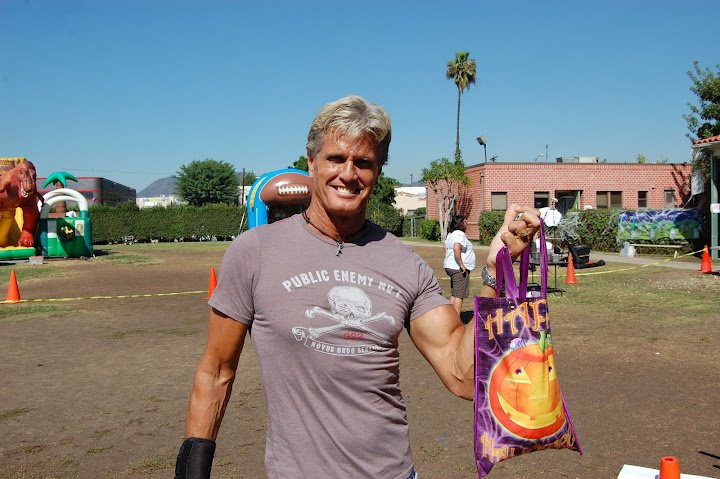 News broke in Los Angeles on Wednesday that the body of Hollywood movie executive Gavin Smith had been found – more than two and a half years after he vanished.
Smith, a father of two, was last seen on 1 May 2012 leaving a friend's house, where he had reportedly been staying due to marital difficulties. When he failed to pick up one of his sons for school the next day, his family reported him missing.
A year after his mysterious disappearance, the case took an unexpected turn and detectives revealed they would begin treating the investigation as a homicide.
The County Sheriff officially declared Smith dead on 1 May 2014, claiming that evidence had come to light that indicated he had died, though did not give any further details. The sheriff's office also suggested a motive had been uncovered, but did not say what.
No details are yet known about how Smith died, and an autopsy of the 57-year-old has not revealed any finalised results, say the Los Angeles County Sheriff Department.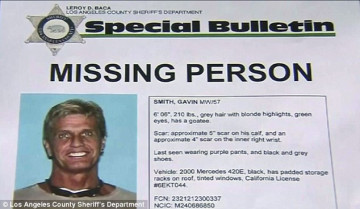 Who is Gavin Smith?
A native of Los Angeles, 6 ft 6 in Smith was a star basketball player in his youth, playing for Hawaii.
He began a career in the film industry, making his acting debut playing a bodyguard in a television adaption of Elmore Leonard's Glitz, and then playing a bartender in the 1994 film Cobb.
After taking a job in a distribution department, Smith came to earn $180,000 a year at 20th Century Fox, distributing hit movies including the Star Wars and Terminator series, Avatar and Titanic.
'Double life'
But in an interview with the Mail Online in 2013, his wife Lisa revealed her husband appeared to have led a "double life" involving sex with at least three other women and drugs.
The couple were struggling to maintain their Hollywood lifestyle, Lisa Smith told the Mail Online, and couldn't afford the mortgage on their three-bedroom home in the Los Angeles suburb of West Hills.
Lisa, an accountant who supported her husband during the early years of their marriage while he struggled for work as an actor, discovered he had taken money from his pension fund and squandered his year-end Fox bonus, she said.
In the weeks leading up to his disappearance she threw him out of the family home they shared with their three sons upon discovering he had two mistresses.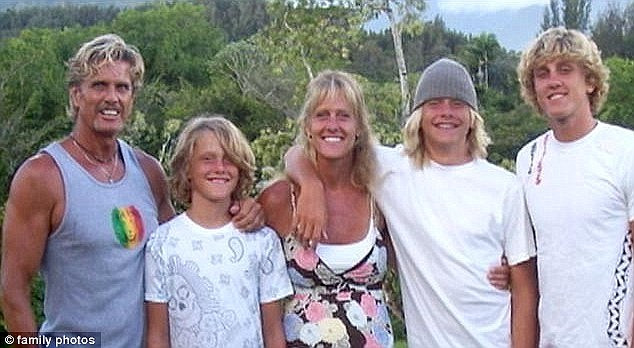 Smith, in the MailOnline interview, said her husband appeared to be in the grip of a mid-life crisis in the time leading up to his disappearance, talking about buying new cars for his sons and dressing to impress women.
"In hindsight, all the signs were there. He was dressing like a 20-year-old to go to drug rehab meetings and working out like mad," she said.
She said Fox stopped paying her husband's salary two months after he disappeared and cleared out his office. Staff left several cardboard boxes of personal items, including framed family photos and golf trophies, on Lisa's front porch.
Shortly before he was pronounced dead in May 2014, Smith's car was discovered in a lock-up facility owned by a man named John Creech, who was later imprisoned for eight years on a separate drugs charge.
'Help Find Gavin Smith'
Some time after he vanished, a Facebook page was set up by his friends and family called "Help Find Gavin Smith!"
Almost 700 people use the public group to share news articles related to Smith's disappearance and life.
On 30 September a woman named Rose Marie wrote: "Tomorrow is the last day of September 2013 and I'm wondering if we are any closer to bringing Gavin home; any closer to justice being served; and closer to giving his loved ones peace of mind."
Facebook user Elizabeth Sorum replied: "I still wait every day to hear that he has been found. I have never been in US and I have no idea why this special disappearance got to my heart but it did, and I will wait until he is found."