Holocaust Memorial Day 2014: 80% of Young People Cannot Name Rwanda, Cambodia or Bosnia Genocides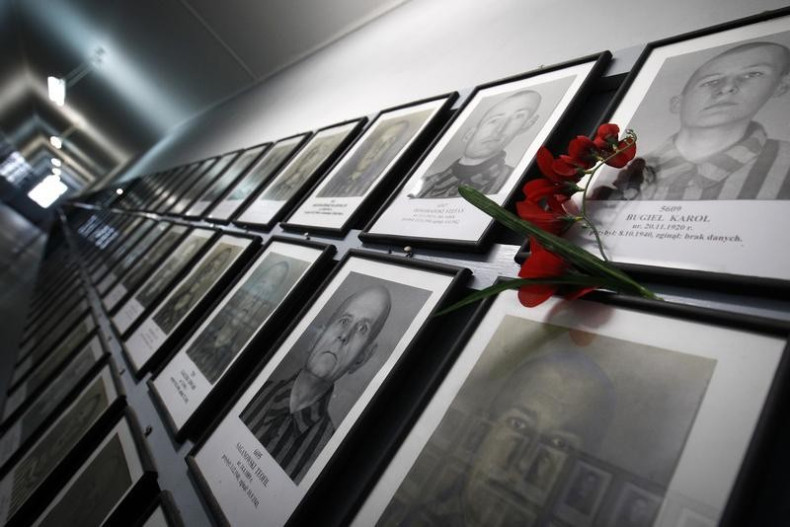 Over 80% of young people are unable to name a genocide since the Holocaust, a survey has revealed.
The poll, conducted by Opinion Matters, revealed more than half of the British population could not recall the genocides in Cambodia, Bosnia, Rwanda or Darfur. The survey was conducted on 2,304 UK adults.
Only 33% of young people were able to identify the correct definition of genocide.
The survey also investigated whether the UK predicted genocides in the future. Around 86% of the British public said they thought genocide is likely to occur in the future, while 73% worry that UK citizens are being persecuted already for who they are or what they believe in.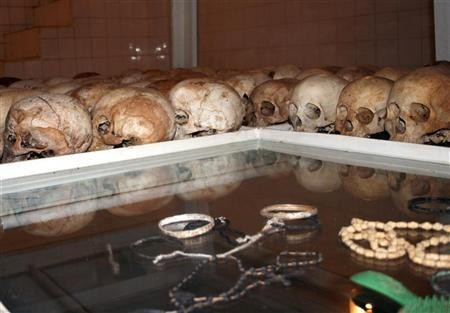 Skulls of the remains of Rwanda genocide victims are seen inside a catholic church in Nyamata
REUTERS
Shockingly, just 43% believed Britain should not get involved if genocides happen elsewhere in the world. Less than half thought the UN, governments and public could help prevent genocide in the future.
In the UK, 47% have seen propaganda being spread by hate organisations.
However, 9 out of 10 16 to 24-year-olds think they should learn more about genocides, to build understanding and compassion for the suffering experienced by other countries and communities.
Around 24% are aware the Rwandan genocide took place two decades ago, yet 29% were unsure of the date - saying it happened 10 years ago. In total, 25% did not know it took place at all.
The Rwandan genocide began in 1994 and over 500,000 people were killed in approximately 100 days.
Speaking to Rwandanstories.org, Angélique Mukamanzi recalled gathering food at night during the genocide: "In the evening, after the killings, we scattered out into the night to dig in fields, collect manioc and beans. It was also the banana season. We ate raw for a month, hands filthy with mud, like louts.
"It was the same fate for adults as for little children, who no longer had the opportunity to drink maternal milk or other nutritious substances. So, many people, even though not struck by machetes, were sprung by a deadly weakness.
"In the morning, we woke and we found them, lying beside us, stiffened in their sleep. And we, without a word of farewell for them, without a last gift from time, were unable to cover them decently.
"We talked of the day, wondered who had died that day, asked ourselves who was to die the next. We discussed the evil fate that had fallen on our heads. We did not exchange many words of joy, but many despondent ones."
Olivia Marks-Woldman, chief executive of the HMD Trust, told the Huffington Post she was deeply concerned by the "lack of understanding among the population as a whole, and in particular the younger generations".
"Genocide is not something that takes place by itself – it happens when a set of circumstances occur or are created, when racism and discrimination go unchecked and are allowed to divide communities."
The news comes just before Holocaust Memorial Day on 27th January, which marks the liberation of Auschwitz-Birkenau, the largest Nazi death camp.