Israeli people came to a peaceful pause while a siren sounded for two minutes throughout the streets of Israel, including Jerusalem and Netanya to commemorate the six million Jews killed by the Nazis during the Second World War. Holocaust Remembrance Day is an internationally recognised date, corresponding to the 27th day of Nisan on the Hebrew calendar. In 2016, the national day of remembrance began on the evening of 4 May and ends on the evening of 5 May.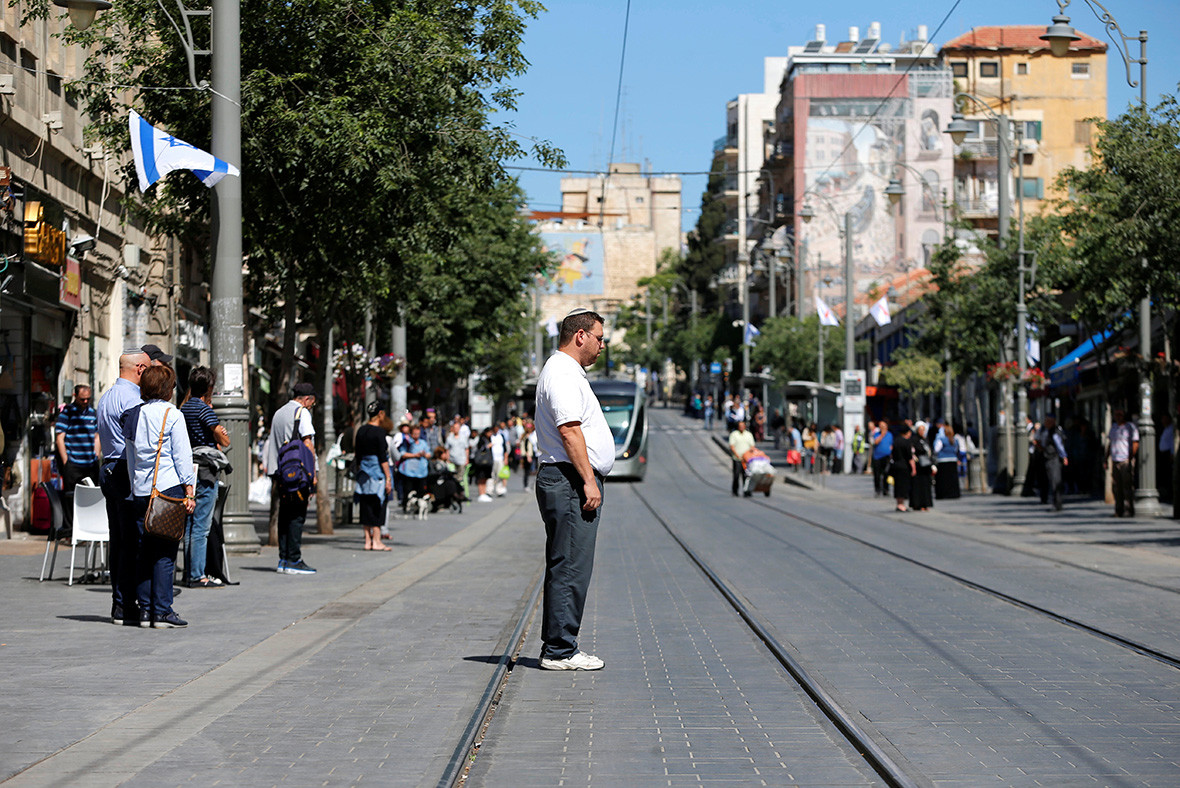 A ceremony was held at the Yad Vashem Holocaust museum in Jerusalem, where Prime Minister Benjamin Netanyahu gave a poignant, yet defiant speech to those who attended. "The disaster that came upon our people must not happen again. On this occasion, in Jerusalem, our eternal capital I recommit: There will not be another Holocaust... Now this incitement is originating from the extreme Islam and the Arab world but in recent years it is joined by not less toxic incitement from the Western world: British parliament members, senior officials in Sweden and opinion leaders in France."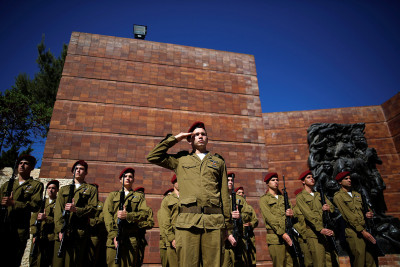 Throughout the 24 hours, television stations devoted their broadcasts to documentaries and interviews with survivors. Holocaust survivor Eliezer Lev Zion, who was born in Germany in 1927 and released from Ardeche detention camp in France in 1940, spoke at a Jewish National Fund ceremony at the B'nai B'rith Martyrs' Forest in Jerusalem. In 1951, six million trees were planted in the forest to commemorate the victims of the Holocaust.
On 5 May, the Yad Vashem Holocaust museum unveiled original artifacts which are not usually displayed to the public. The items included a remnant of a Nazi flag that Holocaust survivor Yehudith Aufrichtig and her fellow inmates embroidered with their names and signatures, when they were imprisoned inside the all- female Ravensbruek concentration camp in Ravensbruek, Berlin.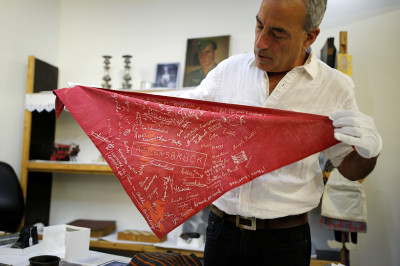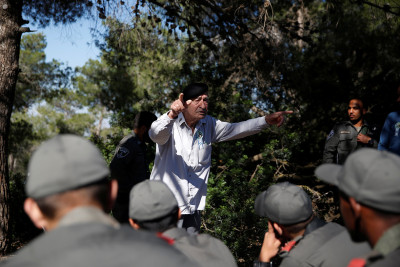 According to the report by the Fund for the Welfare of Holocaust Survivors in Israel, fewer than 200,000 Holocaust survivors lived in Israel in 2015, with some 40 of them dying each day. Meanwhile, thousands of people took part in the March of the Living, as they walked through Auschwitz concentration camp, waving the Israeli national flag.