Christians around the world marked Palm Sunday, the day the Bible says Jesus rode into Jerusalem on a donkey to cheering crowds.
Palm Sunday is the start of Holy Week – the period leading up to Easter – commemorating the death and resurrection of Jesus Christ.
In Spain Holy Week, or Semana Santa, is the most important religious period of the year. Processions featuring hooded figures are held on the streets of almost every city. Processions start on Palm Sunday and continue until Easter Sunday.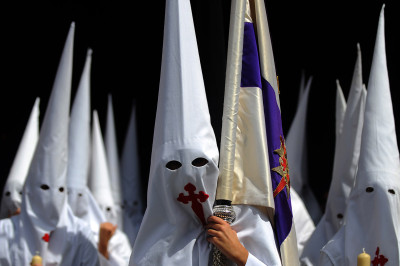 Several hundred worshippers attended Palm Sunday processions in the West Bank and Jerusalem. Palestinian Christians, worshippers, pilgrims and tourists, accompanied by scouts and clergymen, marched down the Mount of Olives while holding palm branches and chanting hymns.
"I think its great that so many people are here and that even though its 2,000 years ago that Jesus was here we can still like honour him now and act as if he was here now and we can be together in unity and honour him and sing songs and and walk this way that he did," said Rebecca, a tourist.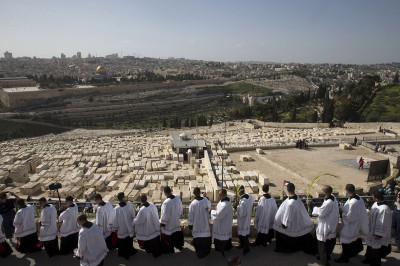 Pope Francis led the world's Roman Catholics in Palm Sunday celebrations by paying tribute to those killed for their faith, a reference to the victims of Islamic State militants.
He also paid tribute to the victims of the Germanwings plane crash by asking Catholics to pray for the 150 people killed in the disaster.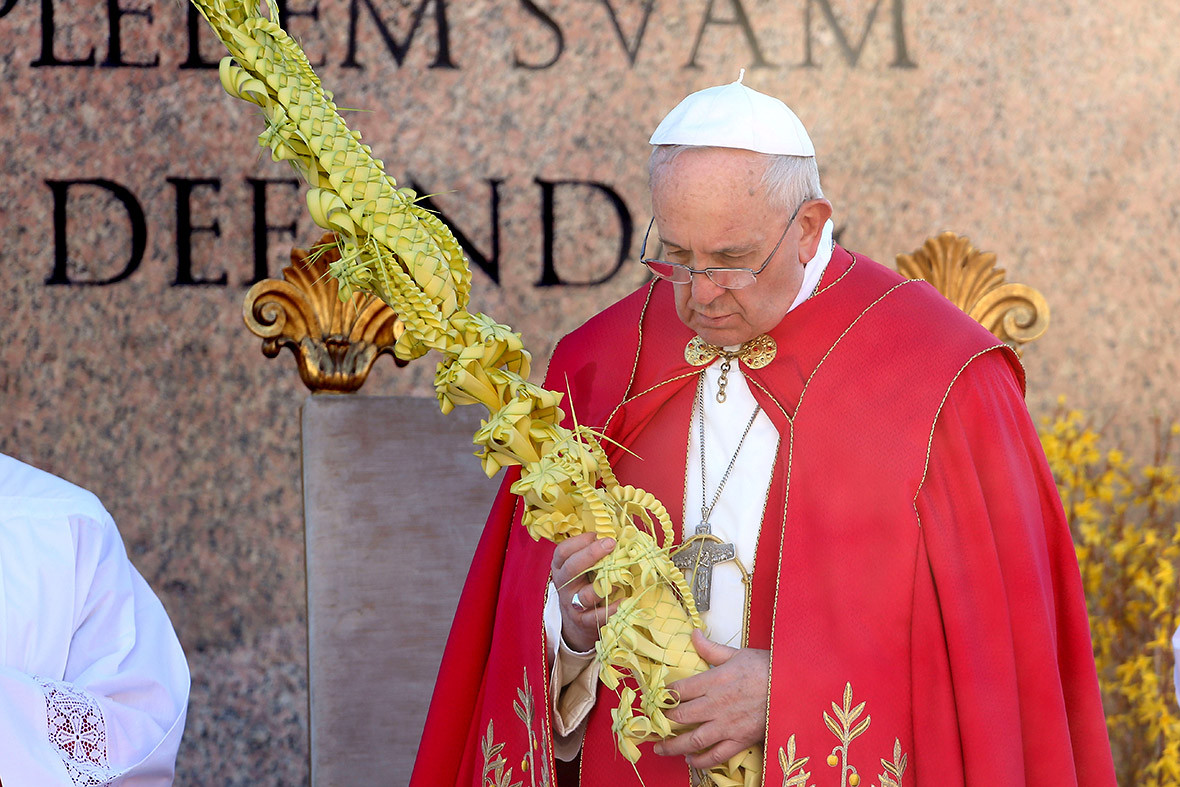 Large Palm Sunday celebrations were held in many predominantly-Catholic countries around the world.
In this gallery, we look at some of the more striking traditions, including a rather gory reenactment of the crucifixion, in Croatia, and Catholic priests blessing forests of palm fronds in the Philippines.