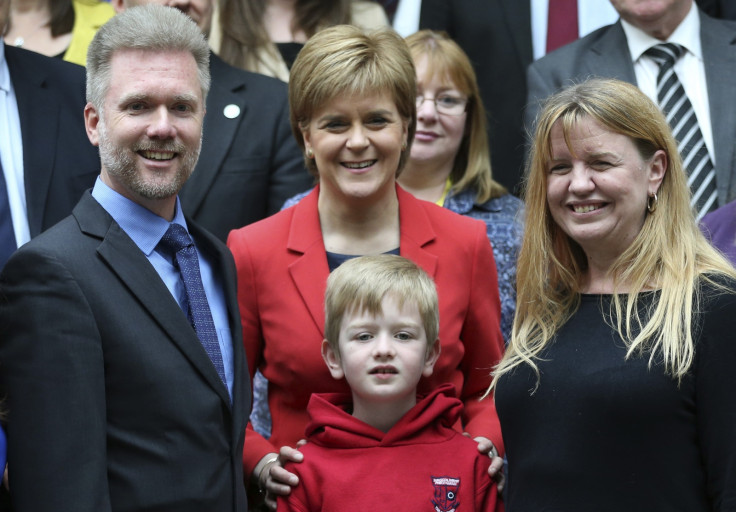 An Australian family who were about to be deported has won permission to stay in the UK after a high profile campaign.
Kathryn Brain had brought her husband Gregg and son to Dingwall in the Highlands in 2011 on a student visa but they were caught up in red tape problems when the government cancelled the post-study work visa scheme in 2012.
The couple, whose son Lachlan is Gaelic speaking, had tried to qualify for a new visa but had been refused the right to work despite being offered jobs in the Highlands.
They had to apply for a tier 2 visa which applies to people from outside the European Economic Area who have already been offered a skilled job in the UK.
However the visa scheme's more stringent rules made it harder for the family to meet the criteria.
But now Kathryn Brain has secured a job that meets visa regulations, having been offered work as a museum curator and historian with Macdonald Hotels in Aviemore.
She told BBC Scotland: "I just can't describe how I feel. It's just been seven months now we've been without work and struggling and fighting through this whole process. We've got a brilliant employer on board who already has a sponsorship licence in place.
"They had to get a certificate of sponsorship for this particular position but the position itself meets all the criteria for the Home Office."
A Home Office spokesperson said that if a suitable job offer was received an application to remain in the UK would be considered.
"We gave them a number of extensions on an exceptional basis to allow them to try to secure a job that would allow them to meet the Immigration Rules."