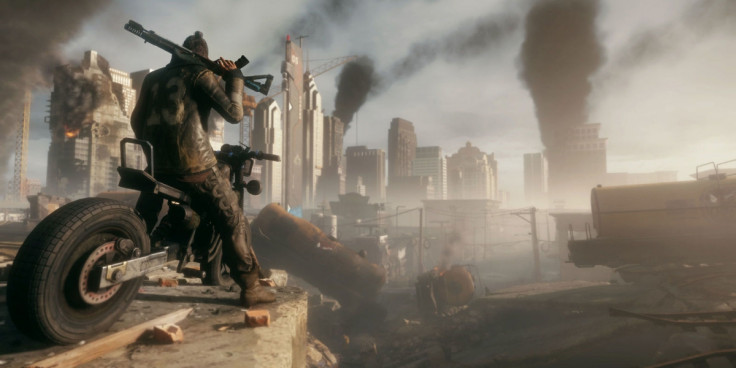 Homefront: The Revolution had a torrid time on its way from being a pitch document to becoming finished game, and sadly the tough circumstances of its production have been reflected in the less-than-favourable critical response. Interestingly, developers Dambuster Games addressed the troubled development in the game itself, in a note included in the game's credits.
"Homefront: The Revolution has been in development for just over four years and as some of you may be aware the path has not always been a smooth one," reads the passage from game director and studio head Hasit Zala (screengrabbed by Twitter user @DrKarateChop).
"Several reboots, the original publisher [THQ] going into liquidation, the development studio changing ownership... I could go on. Thankfully throughout all these difficult times key people have kept faith and belief in the IP and the team's ability to deliver a quality game, and I would especially like to acknowledge Klemens Kundratitz' and Huw Beynon's unwavering support without which this game and this would not exist."
The game is a sequel to 2011's panned first-person shooter Homefront, which was published by THQ. When THQ went bust the IP and Dambuster Studios (a new team with its roots in TimeSplitters' team Free Radical Design) were snapped up by Deep Silver, the publishing division of Koch Media. Deep Silver have published Homefront: The Revolution.
It is an open-world first-person shooter set in an alternate timeline, after the North Korean army has invaded the US.
"For the team members that have made it to the end I salute you for your endeavour," continues the note. "To create a game of this size and complexity with a relatively small team is a remarkable achievement. For those we lost along the way, I would like to thank you for all your contributions.
"Finally for all of you that have enjoyed playing the game, I promise you – this is just the beginning!"
GameSpot's review says: "Despite its ambitious premise, Homefront's efforts to reclaim Philadelphia are sabotaged by technical issues, faulty mechanics, and predictable storytelling." Digital Spy's review meanwhile says the game "has plenty of ambition and a handful of good ideas, but it's spoilt by the clumsy execution."
For all the latest video game news follow us on Twitter @IBTGamesUK.