Kara will have to put her shaky confidence and doubts aside to fight another Superman villain, Hellgrammite, in the upcoming chapter of Supergirl. Episode 2 is titled, Stronger Together, and airs this Monday, 2 November at 8pm EST on CBS Network.
The official synopsis reads as follows:
When Kara's attempts to help National City don't go according to plan, she must put aside the doubts that she - and the city's media - has about her abilities in order to capture an escapee from the Kryptonian prison, Fort Rozz. Also, Cat pressures James to use his connection to Superman to get her an interview with Supergirl.
Click here to watch the episode live via CBS All Access. You can watch the episode online by clicking here. The episode can only be watched online if you are in the US.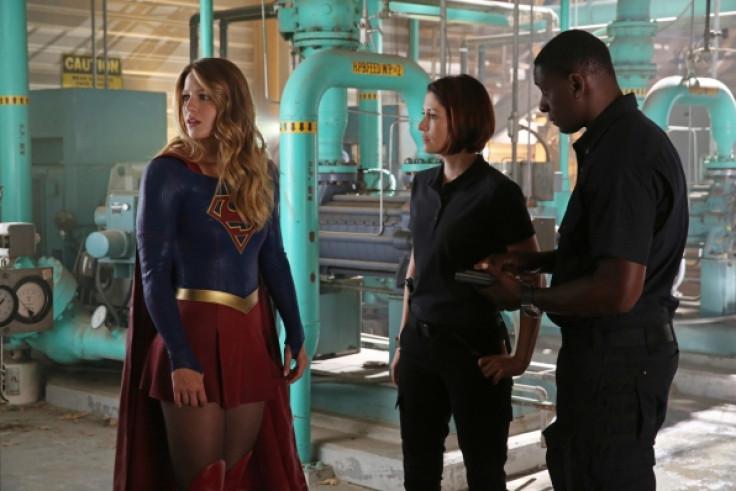 The second episode will find Kara fighting another escapee, Hellgrammite, from the Kryptonian prison, while seeking James Olson and Winslow Schott's help. A sneak peek shows James Olsen and Schott together in a secret area. When Supergirl appears they awkwardly greet each not knowing if the other knows about her. Then they both look at Kara and ask in unison, "He knows?" Supergirl replies, "James already knew, and Winn is my friend."
She explains, "If I am going to be a hero, and prove to everyone that I know what I am doing, I need to practice. Start small, get better. And to do that I need your help." Olsen and Schott both agree to help. Fans should watch out for a love triangle involving the three of them in upcoming episodes.
Another promo shows Hank Henshaw testing Supergirl's abilities in a series of tests. Kara begins to ask if the tests are mandatory for everyone. Henshaw cuts her off and says, "Not because you are a woman, Miss Danver. The DEO [Department Of Extra-normal Operations] requires rigorous physical and psychological evaluation for all our respective field officers."
He says superheroes can turn out to be liabilities sometimes, and he needs to know if they actually are in full control of their powers, stamina, strength and speed. We then see Kara flying faster than speed and Alex exclaiming, "My sister just broke the sound barrier!"