Showtime president David Nevins has revealed that the Homeland writers may take a trip to Washington DC to prepare for the season 5 premiere.
Nevins also mentioned a few spoiler details on what to expect in an interview with Variety.
Season 4 was filmed in Cape Town, South Africa, which doubled for Islamabad, and while it isn't clear where season 5 will be filmed, Nevins said it is likely that showrunner Alex Gansa will take his writing team on a "field trip".
Variety reported that Gansa and the team are planning on heading to Washington DC, to meet with foreign service officials, members of the intelligence community and others who can add context and authenticity to the Homeland world.
The trip also has something to do with the development of the next chapter in Carrie Mathison's (Claire Danes) life.
Season 5 plot
The possible plot for season 5 involves the return of Saul Berenson (Mandy Patinkin) as the head of the CIA.
How will the uneasy alliance that Sual formed with the black ops specialist Dar Adal (F. Murray Abraham) work out in the upcoming season, will be interesting.
Will Carrie and Saul patch things up?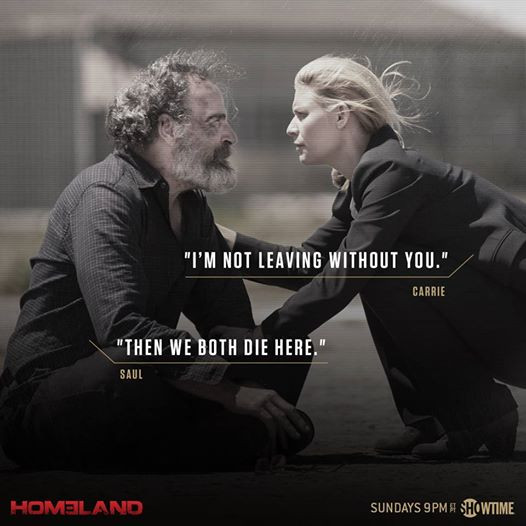 Things were not looking good for the pair at the end of season 4 and this could be a real setback in their relationship.
Considering what Saul has done for Carrie in the past, it might just be another ruse to catch Dal Adal off guard.
Also, fans remember that in season 3, Saul and Carrie convinced viewers for half of the season that Carrie was locked in an asylum, when actually they were in on something altogether different the whole time.
Maybe in season 5, fans will see them take on Dar Adal together.
Lockhart will come back?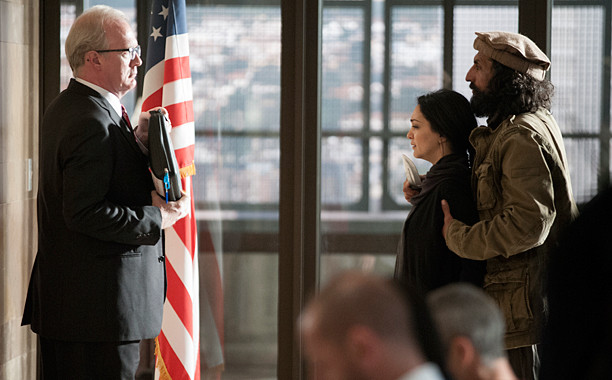 Season 5 was difficult for Senator Andrew Lockhart, with him nearly getting killed by Haqqani back in Islamabad, and getting axed by the US government for not preventing the terror attack.
The finale announced that he resigned from his post of the CIA chief following the embassy attack, but will the writers find a way to keep Tracy Letts character on the show?
In the finale it was obvious that Carrie expressed feelings for Quinn and that her family was going to be back in her life in a major way.
Peter Quinn (Rupert Friend) was seen leaving the country for another mission in Syria after he confessed his love for Carrie.
Will Carrie stay in the US and deal with her family drama and daughter? Or will she go to Iraq, in search of Quinn?
Watch Carrie and Quinn's kiss in episode 12:
According to Crossmap.com, Homeland season 5 is slated to premiere in late September or early October 2015 and filming is set to start in May.