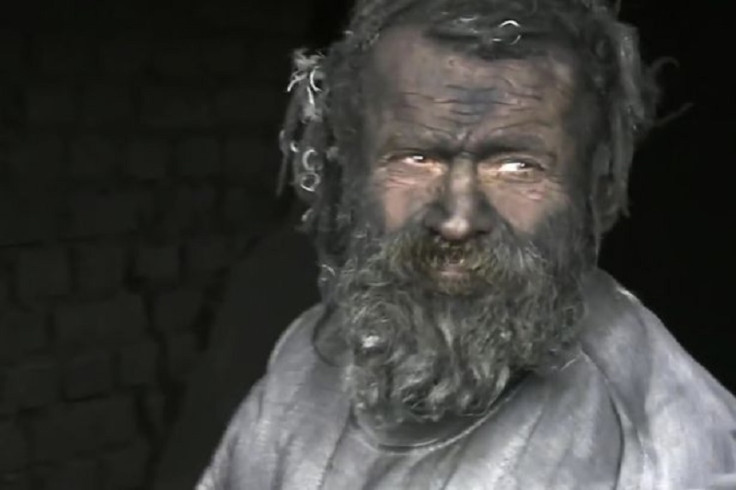 A homeless man from the Czech Republic who was dubbed the "dirtiest man in Europe" has died in the ash-ridden derelict farmhouse he called home, say reports. Ludvik Dolezal, who was believed to be 60-years-old, shot to fame in 2014 when Europe-wide media dubbed him the dirtiest man on the continent.
Dolezal lived in an abandoned farm house in the village of Skrivany, in north-central Czech Republic, around 40 miles east of Prague. He was said to suffer from a psychological condition which made him burn everything he touched and almost everything he owned.
His skin was black from years of burning smoke from tyres, plastic and paper and other materials and Dolezal even used to sleep amongst the ashes.
It left his skin completely black, except for the whites of his eyes, earning him his nickname of the 'dirtiest man in Europe'. Local news reported that he had made himself voluntarily homeless in 2012 after being released from prison where he had served a short stint after he lost his ID card.
He joined his brother-in-law in the farmhouse and according to iDNES.cz social workers had repeatedly offered Dolezal accommodation but every time he left the charred remains of the former stables he returned within weeks. Dolezal said that his parents had died and he had lost contact with his eight brothers and sisters.
It was reported in the Daily Mail in 2014 that Dolezal received an allowance from the Czech government but because he did not know how to manage money local mayor, Carolína Hálová, picked up the money and handed over to the local shop where he was rationed food every day.
The alarm was raised on Thursday 15 December when he failed to come in for his parcel of foods and other goods. He was then found dead on Monday 19 December by social workers.
Carolina Hálová said according to iDNES and translated by Google that he "did not show up for several days" when she was called by social workers. A medical autopsy has been ordered according to Hradecka police spokeswoman Lenka Burýšková.