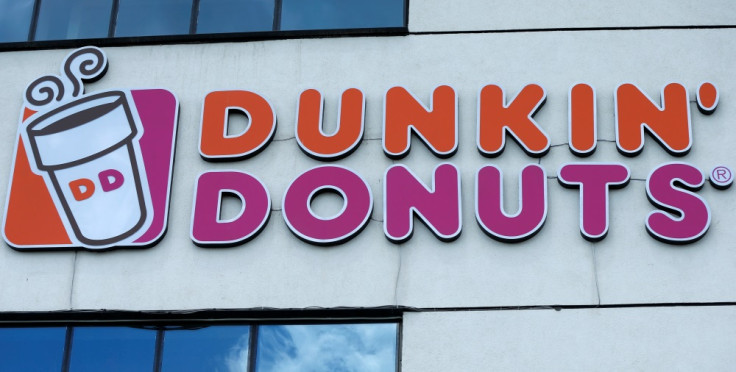 A homeless man threw hot coffee over a Muslim woman before accusing her of a being a "terrorist" in a Manhattan branch of Dunkin' Donuts, say reports.
The suspect, Nathan Gray, allegedly told his 21-year-old victim that he "hated Muslims" and that he was going to kill her, police said. The 34-year-old has since been charged with assault as a hate crime, police have said.
The assault was said to have taken place in the middle of the afternoon when Gray bought a coffee. After verbally abusing the woman, police say he then hit her with his bag and put her in a headlock.
Police were called following the incident and arrested Gray at the coffee shop. A Dunkin' Donuts employee told the New York Daily News: "I gave him coffee and he said something to me about terrorists, but I couldn't hear what he was saying.
"He walked away from me and sat next to a group of Muslim women. He started talking to them and I could hear him saying, 'Terrorists!'"
The staff member and the Muslim women initially ignored Gray but he allegedly continued shouting abuse.
The employee continued: "One woman called him 'stupid.' So he threw his hot coffee in her face. It was hot, hot coffee. She could have been burned. Then he swung his bag at her and it hit her in the face."
In the weeks since Donald Trump has been elected as US President there has been a surge in hate crime across the US. In New York, NYPD Chief of Detectives Bob Boyce said hate crimes are up by 35% since the election of Trump.
Earlier in December, a female New York police officer was called a "terrorist" and told "You shouldn't be working for this city" while wearing a head scarf.
And in another incident, Aml Elsokary, a 34-year-old Muslim-American and 11-year-veteran of the NYPD, was praised by New York City Mayor Bill de Blasio after she was allegedly threatened for wearing a hijab while off-duty.