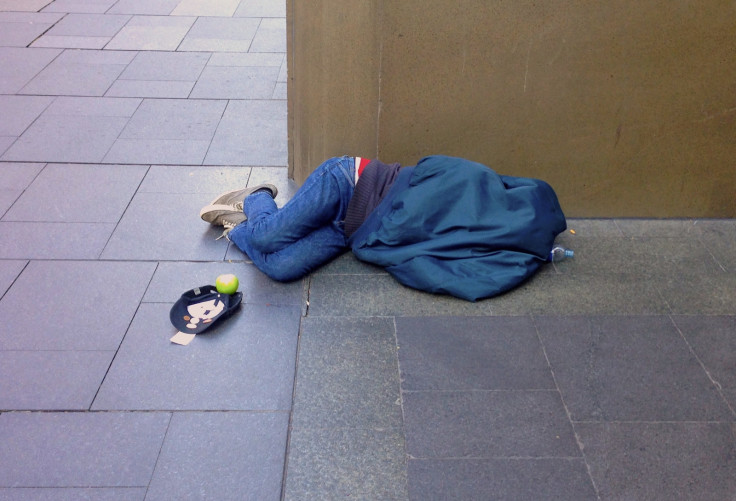 A 12-year-old boy suspected of burning alive a homeless man in Serbia has been released as he falls below the criminal age of responsibility, claim reports.
The boy was arrested with two friends, aged 12 and 13, after the homeless man, named as Dragutin Todorčević, died when his mattress was set alight.
The incident, in the northern town of Novi Sad, 40 miles north of Belgrade, left the man with serious burns, before he died in hospital on Wednesday (14 December) morning.
However, despite being questioned with parents present, authorities had no choice but to release the boys, given that the age of criminal responsibility in Serbia stands at 14, report the BBC.
Agence France Presse cite daily Serbian newspaper Blic as reporting that the children were attempting to steal a wheelchair when they were spotted by Todorčević and another homeless man at around 2.30am. When challenged, the youngest boy set a bundle of newspapers alight and threw it on the mattress where Todorčević, 64, was sleeping.
Serbian news agency Tanjug, quote juvenile crime police chief Olivera Zecevic, as saying proceedings would not be launched "even though police found out who did it".
The criminal age of responsibility in the UK is 10-years-old and varies across Europe.
"The process will not be submitted even though the Police found out who did it. Criminal sanctions for those under 14 years old are not pronounced," said Zecevic (translated by Google).
"We didn't mean for anyone to die," the 12-year-old who burned the newspaper said, according to AFP citing Serbian Vecernje Novosti.
"As soon as we saw the flames, we got scared and ran away," the boy continued.
It has been reported that one of the boys was a resident of a nearby children's home and when interrogated by police, the boys allegedly said they "didn't know" why they set the man on fire.
Police are exploring whether charges could be brought against the parents or registered guardians, lawyer Milan Alanovic was quoted as saying on Serbia's RTS TV.