Two Tonnes of Ivory Seized in Hong Kong [PHOTOS]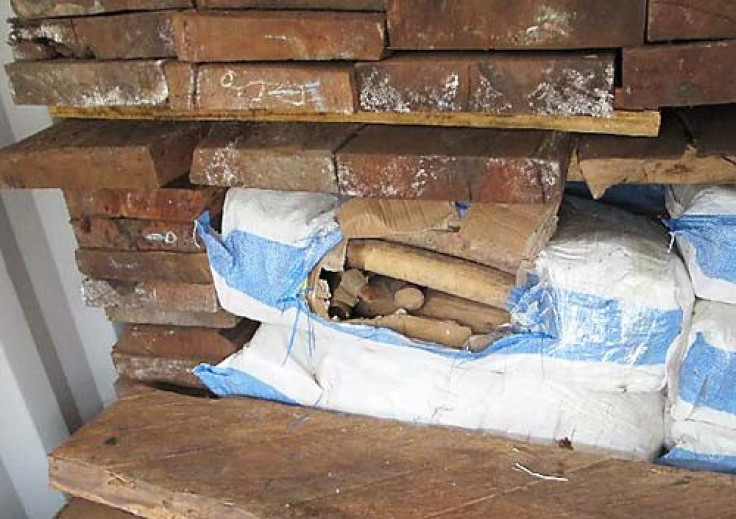 Almost 2.2 tonnes of ivory has been found by Hong Kong Customs, with 1,148 tusks found inside a container.
The ivory haul came from the West African country of Togo and had been declared as timber. It was packed into 30 sacks and covered by wooden boards on the inside of the 20ft container, which was on board a vessel.
No arrests were made following the find and officials are working to find the criminals responsible.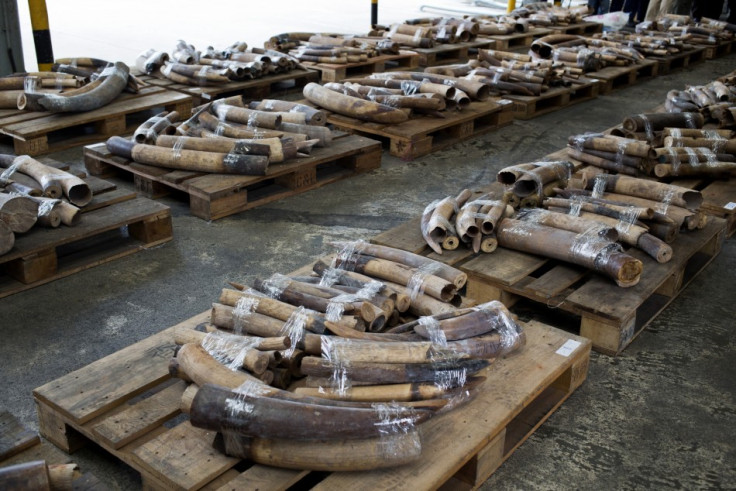 Since 2010, just over 14 tonnes of ivory have been seized in Hong Kong. This was the ninth large-scale ivory haul in Hong Kong since 2010 - large-scale seizures are defined as over 500kg.
It is also the second major ivory shipment from Togo to be seized in Asia in the last eight months. In December, six tonnes of ivory were found by Malaysian authorities, the third largest seizure on Elephant Trade Information System (ETIS) records.
Hong Kong, Malaysia, the Philippines and Vietnam have been identified by ETIS as being the main transit points for ivory arriving in Asia from Africa. It is then smuggled to Thailand and China, which is the biggest market for ivory.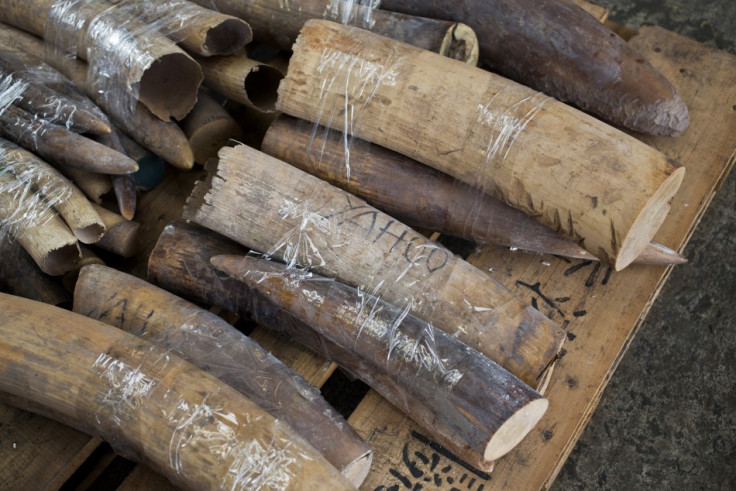 Ivory in China sells for around £665 per pound, the International Fund for Animal Welfare estimates. It is considered to have ornamental value and is seen as a symbol of wealth.
It is estimated that up to 40,000 elephants are killed every year for their ivory. Between 1979 and 1989 rampant poaching halved Africa's elephant population from 1.3m to 600,000.
Tom Milliken, ivory expert with wildlife trade monitoring network Traffic, said his group "congratulates Hong Kong Customs on their diligence in making this seizure and hopes that the countries involved conduct the necessary follow-up investigation needed to unmask the criminals behind this transaction."
Following new operational procedures agreed at the Cites meeting in Bangkok in March, the ivory found in Hong Kong will undergo a forensic examination to determine its origin to help establish who is behind large-scale ivory shipments.
Milliken said: "In this case that's a very important consideration as Togo probably has fewer than 50 elephants in the wild. Clearly this ivory originated elsewhere and Central Africa is my bet.
"Anywhere along the trade chain the containers are offloaded offers the potential for intercepting these ivory shipments, a point which should not be lost by enforcement officers worldwide, who need to share information and co-operate to bring down the international networks behind the ivory smuggling racket."
© Copyright IBTimes 2023. All rights reserved.