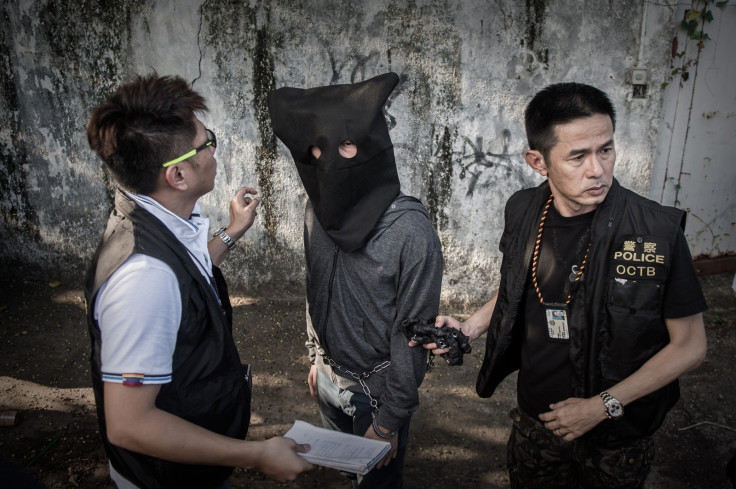 An 18-year-old detainee from Hong Kong who freed himself from chains and handcuffs with a move police said was worthy of magician David Copperfield has become the latest in a series of prisoners making spectacular escapes from custody.
Leung Ka-lok fled from a hospital in the former British colony where he was taken at night by two guards, after feeling unwell following a court appearance on Tuesday 23 June over accusations of drug trafficking and throwing acid at a family of three, the South China Morning Post (SCMP) reported.
"We believe he simply pulled his hands out from the handcuffs and then removed the chain around his waist by lowering it. It was like something David Copperfield might do," a police source told the newspaper.
He was eventually caught after a 10-hour manhunt, but his escape led lawmakers to call for a review of police security measures in the city.
"If he was a magician, we couldn't complain. Otherwise, how did this happen?" lawmaker James To Kun-sun was quoted as saying by the SCMP.
On the same day, on the other side of the Pacific Ocean a handcuffed US prisoner pulled a less sophisticated escape by pushing to the ground an officer accompanying him to court in New York and running off, the Wall Street Journal reported.
Attempted murder suspect Tareek Arnold, 23, was later seen running with his hands tied behind his back on a Manhattan road in footage captured by surveillance cameras. He is currently on the run.
The two incidents come amid the heightened media attention surrounding the brazen bust-out of a pair of convicts from the maximum security Clinton Correctional Facility in Dannemora, in the state of New York.
Fugitives Richard Matt and David Sweat drilled their way out of prison cutting through a steel wall, a separate brick wall and a steam pipe in a daring escape said to be reminiscent of scenes from the 1994 Hollywood blockbuster The Shawshank Redemption.
In the latest development on the case, corrections officer Gene Palmer, 57, was arrested on charges of promoting prison contraband and tampering with physical evidence for allegedly helping smuggle hacksaw blades, drill bits and hole punch to the convicts.
The jailbreak of the dangerous duo, both were serving sentences for murder and related counts, has also drawn comparisons to similar criminal ventures from the past.