A New Jersey couple were not expecting to be stalked after moving into their dream home last year.
The couple, who purchased the six-bedroom Union County home for $1.3m (£637,073), is suing the home's previous owners for failing to tell them about the house's stalker, who goes by the name "The Watcher".
In their lawsuit, Derek and Maria Broaddusus allege they began to receive threatening letters and packages from a stalker who is obsessed with the home. The couple claims the previous home owners also received threatening messages before selling the house.
"The Watcher" wrote in one letter that the home "has been the subject of my family for decades." In another, he said, "I have been put in charge of watching and waiting for its second coming."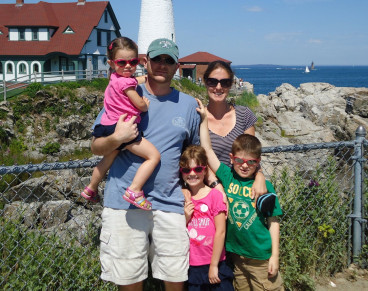 According to the NY Post, other letters allegedly referred to the couple's three young children. "I am pleased to know your names now, and the name of the young blood you have brought to me," one letter read.
The Broaddusus family claims the home's previous owners, John and Andrea Woods, also received a letter from "The Watcher" in May 2014. The Woods sold the house to the Broaddusus on 2 June 2014. The new owners received an introduction letter from the creepy stalker just three days later.
ABC News reported that Westfield Mayor Andy Skibitsky asked the public's help in uncovering the identity of "The Watcher".
"When, over a year ago, this matter was reported to the police, our police department conducted an exhaustive investigation," Skibitsky said during the town hall meeting. "Such efforts, however, have not yielded information leading to charges being filed and, therefore, this case is pending introduction of any new evidence."
Since receiving the threatening letters, the Broadduses have vacated their home in fear for their safety, Gawker reported.