Four traders from BGC Partners spent $2,600 on 2,000 sausages and turned up at Hong Kong's pro-democracy march to grill the savoury treat for hungry demonstrators.
Speaking to Bloomberg, BGC's head of Asia derivatives, Daniel Shepherd, said he and his colleagues intend to return this evening to the massive march, which involves people protesting over free elections and more say in the country's affairs.
"It was pretty much all kids sitting around, eating whatever they were given: crackers, bananas. And some of the kids are there three days already. Sausage is easy and relatively cheap," said Shepherd to Bloomberg.
"After the September 11 event, we've learned how to help people who are in difficulties. We will try to do as much as we can for the Hong Kong protesters."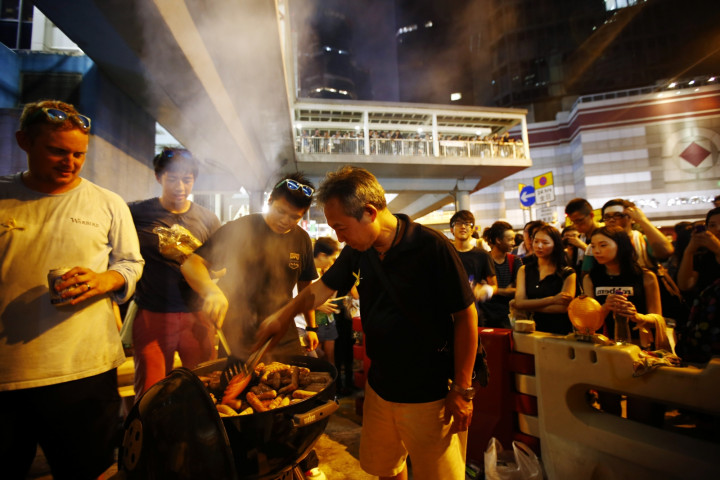 Hong Kong pro-democracy demonstrators have faced tear gas and pepper spray from police trying to disperse the thousands of people. Shepherd and his three colleagues, alongside eight clients, said they intend to return tonight with more food.
BGC Partners is owned by US firm Cantor Fitzgerald, which suffered the biggest loss of life, compared to any other Wall Street firm in 9/11.
Cantor lost 60% of its employees on the tragic day and have since lent its hand to a variety of philanthropic causes and charity events.