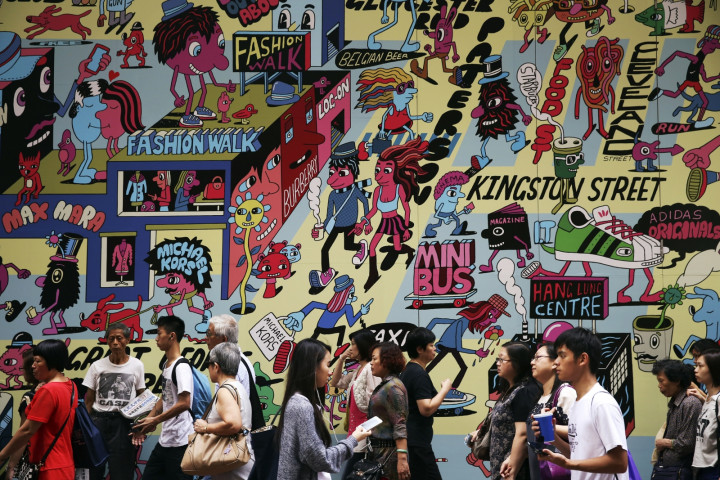 Hong Kong's economic activity has largely been unaffected by the pro-democracy protests in the city state, with its key retail and property sectors remaining strong.
Bloomberg reported that evidence shows that Hong Kong's economy is doing well in contrast to earlier warnings from the Chinese government and business leaders that the student-led demands for free elections would be disastrous for the region and its international reputation.
"The pro-democracy movement does not appear to have an impact on the overall business climate in Hong Kong and the fundamentals remain strong," Bloomberg quoted as saying Wendy Werner, practice manager of trade and competitiveness at the World Bank Group.
"As long as we see transparency, corporate governance in order, a strong legal framework and business-friendly rules and regulations, the investment climate should stay intact."
The protesters have blockaded three busy locations in Hong Kong, reportedly disrupting local commerce.
Nevertheless, many retailers interviewed by Bloomberg said the protests have had little impact on their business.
Tourist arrivals increased 11.4% year-on-year from 29 September to 16 October, the period when the protests were at their peak. The city state's property sales also remained buoyant during the period.
Hong Kong's benchmark Hang Seng Index closed little changed on 31 October and was up 1% since the last trading day before the protests began.
A report by real estate services company Savills Plc earlier found that tourists' spending has merely shifted from occupied areas to other locations.
Larger retail chains with a number of stores in various parts of Hong Kong continue to receive ample footfalls, while small retailers, primarily in the occupied locations, suffered from sales decline.
However, Hong Kong's investment climate could change if the protests persist, according to experts.