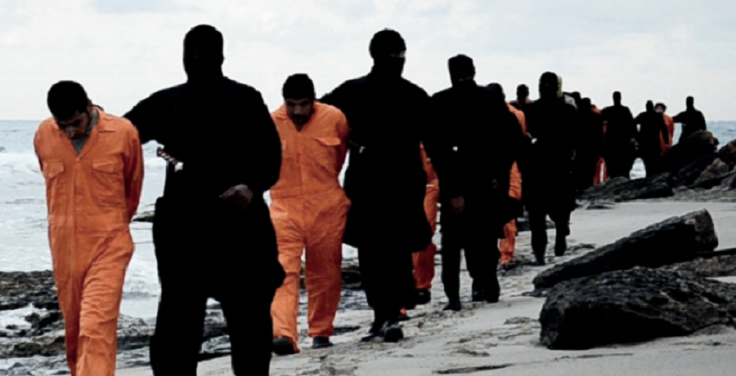 With fighting intensifying in Libya, hopes of a successful United Nation intervention to broker peace in the country seem to have faded.
On the other hand, the situation seems to have improved in Syria, where the UN ambassador to the war-torn country has announced a "possible truce in Aleppo".
On Monday, 16 February, Egypt had launched air strikes against Islamist militants on an eastern Libyan town, after a video showed the Islamic State (Isis) militants executing 21 Egyptian Christians.
This was followed by an IS-backed faction, Libya Dawn, conducting air raids targeting the town of Zintan, as violence continued to tear the country apart, and showing signs of an advanced air war in the future.
Fearing this possibility, and as Islamist militants have taken control of capital Tripoli, the 'legitimate' government has moved to two towns near the Egyptian border, officials have said.
Sameh Shoukry, Egypt's foreign minister, visited New York to push for a Security Council measure to strengthen the Libyan government. The Security Council plans to meet on 18 February and discuss the Libya crisis, the New York Times reported.
Shoukry said: "We believe a more expanded form of assistance to the Libyan government is necessary in view of the threat terrorism poses."
NYT also quoted a researcher at the German Institute for International and Security Affairs as saying: "This [ensuing conflict] may well upend the UN's mediation efforts [to broker peace]."
Meanwhile, in neighbouring Syria, a senior UN envoy said on Tuesday that he had persuaded President Bashar al-Assad to "stop bombing and shelling the northern city of Aleppo as part of a proposed six-week truce".
Staffan de Mistura, special representative for Syria appointed by Secretary General Ban Ki-moon, said this after he briefed diplomats during a closed session of the Security Council.
Also on Tuesday, forces loyal to President Assad launched a new offensive that threatened to cut off the main supply route to militants in Aleppo. This has renewed the Syrian military's push to take back opposition-held areas of the city.
Hence, to broker peace, De Mistura said that he would ask all opposition fighters to halt their rocket and mortar attacks, but acknowledged the challenges of the task:
"I have no illusions, because based on past experience, this will be a difficult issue to achieve. Facts on the ground will prove if the freeze holds and can be replicated elsewhere."
However, a senior official of the opposition coalition in Syria said: "The Assad regime's compliance with any such proposal will be judged by actions, not words. And thus far, his actions have been only brutality and terror."