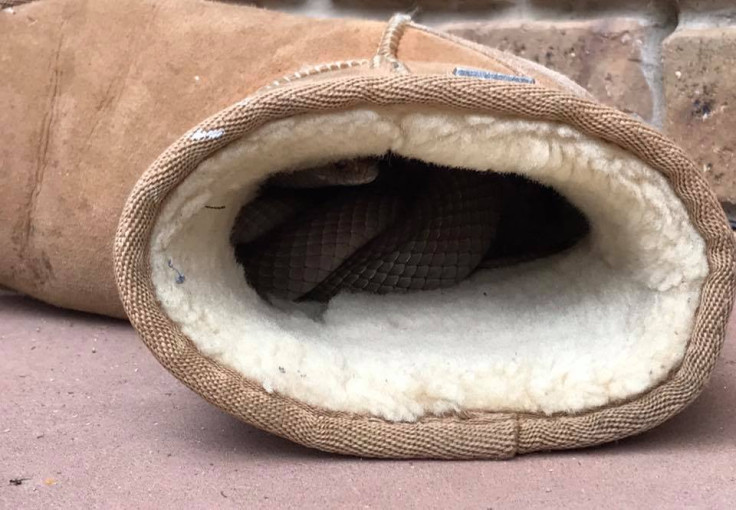 A woman in Adelaide, Australia had to enlist the help of snake catchers after finding a hissing surprise in her ugg boot. The 1m-long eastern brown snake had hidden in the warm boot to get away from the cold of the long winter.
Eastern brown snakes are found in Australia, Papua New Guinea and Indonesia and are thought to be the second most-poisonous land snake in the world and some suggest that they have been responsible for almost 60% of fatal snake bites in Australia.
The reptile was caught by snake catcher, Rolly Burrell: "She went outside to get her ugg boots and she saw something shoot in there," he told the BBC. Burrell said that his company, Snake Catchers Adelaide, had taken snakes from boots before and that the boots offered the snakes a cosy cave from the long winter: "They're all just starting to wake up from their sleep."
"Their mating season has started so they're all horny and hungry." he said.
Australia has a fair abundance of giant reptiles making headlines – earlier in September police released footage of them capturing a 14ft crocodile, while they were searching for a larger one.