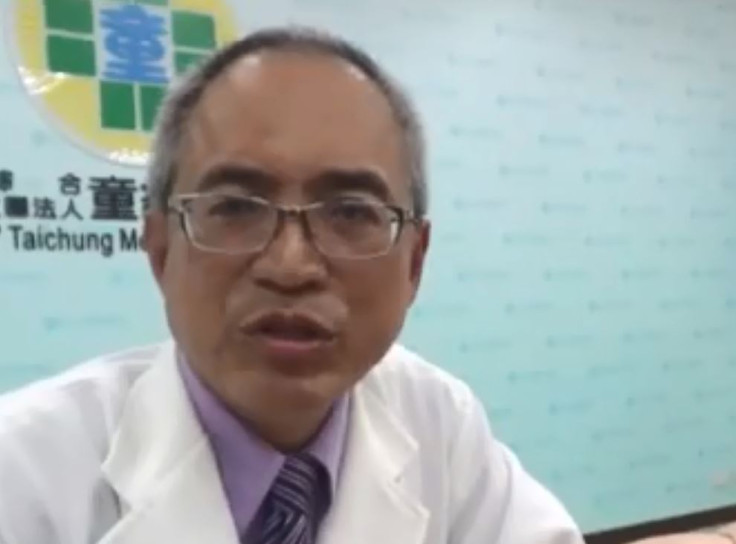 A man in Taiwan was reportedly rushed to hospital on Boxing Day (Tuesday, 26 December) after one of his testicles was bitten off by his wife during an aggressive lovemaking session.
Paramedics say they were called to the couple's home in Taichung City shortly after 2am local time where they found the husband and wife in a state of distress outside their flat.
The husband, identified only as Wang, 51, was wearing a blood-stained robe and holding his right testicle in a rice bowl, Taiwan newspaper Apple Daily reported.
His alarmed wife, Hsieh, 49, reportedly stood next to him as she repeatedly exclaimed: "I accidentally bit it off."
Wang, a car repair shop worker, was taken to Tungs' Taichung Metro Harbor Hospital where his scrotum was stitched back up. His right testicle was not reattached due to fear of an infection.
"We were concerned that he would not be able to regain proper function of his testicle, which could lead to male infertility in the future," his doctor, Lu Li-hua, told reporters.
Wang is said to be currently recovering in hospital.
Local media reported that his wife suffers from a mental illness, adding that she bit off her husband's testicle in a "surge of excitement".
While Tuesday's incident is thought to have been an horrific accident, other men have suffered similar fates during intentional revenge attacks.
Earlier this month a woman was convicted of assault after she ripped off one of her Italian ex-boyfriend's testicles with her teeth.
Nunzia Del Viscio, 43, also Italian, carried out the attack in her victim's flat in Edinburgh in May of last year after he refused to have a threesome with her.
And last year a Romanian wife reportedly tore off her husband's testicle after he came home drunk and refused to help with the housework.
Ionel Popa, 39, from Vaslui County in the north east of the country, was rushed to hospital with his scrotum torn open after his wife Marinela Benea, 40, launched the vicious attack, the Daily Mail reported.