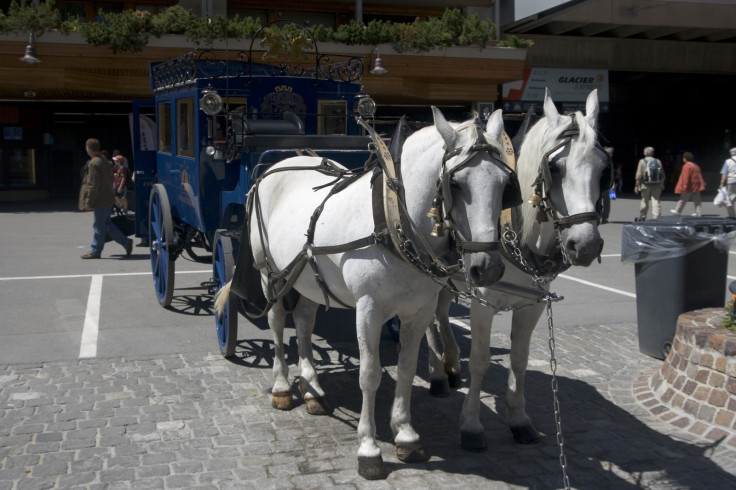 A horse has died after being buzzed by a drone in Zermatt, Switzerland. The coach horse bolted after being pestered by the low flying drone and was crushed under its own carriage on 24 January.
The animal was one of a pair attached to a traditional wagon waiting to pick up tourists in front of the Hotel Zermatterhof – a luxury establishment catering to skiers and climbers in the Alps resort.
A Zermatterhof guest was flying a drone recreationally when it "crossed" the work horses and frightened them.
The horses became frightened and charged down the street erratically before their 1.5 ton carriage tipped over and they were injured. One suffered such horrific fractures it had to be euthanised.
No people were hurt. The drone has been recovered.
Horse drawn carriages are a long-standing tradition in Swiss towns and are popular with tourists though critics say they impose too much strain on the animals.
Commenting on the story, originally published on Swiss site 1815.ch, user Louise Chammartin said: "These horses have a desolate existence.
"For hours they stand in the cold or the heat in front of the station or the hotel, without water and food. I appeal to the Zermatt Town Council to put an end to the suffering of the animals."
Andreas Biner, president of the organisation that owns the hotel explained that everything possible is done to ensure the safety of the coach horses before adding that "with such an extraordinary incident, you never know how they will react."
Swiss law prohibits drones from being flown within 100m of human gatherings but there is no such protection afforded to animals.